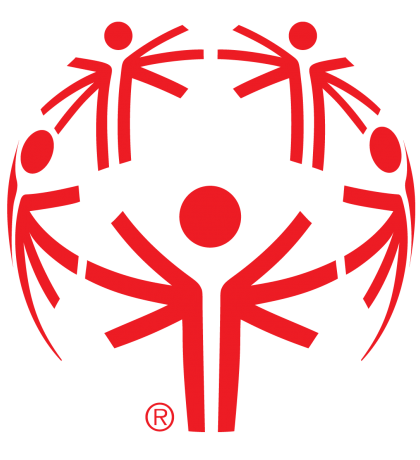 SOBC – Sunshine Coast athlete Mike Oswald smoked his last cigarette on September 30, before embarking on the Quit Now program with the support of his family, his Local Coordinator, his fellow SOBC athletes and the SOBC Provincial Office staff.
By his 31st day, he was already feeling better and performing better in his sports, his loved ones who are non-smokers are thrilled, and he's happy to find that his cat actually likes to sleep in his room now – since the tobacco smell is gone!
Mike has been an avid SOBC – Sunshine Coast athlete for three years. He currently participates in swimming, basketball, and has signed on for soccer, softball, and track and field as well. He's also a talented writer who has contributed articles to publications such as The Citizen and Amateur Sports News.
Before embarking on his Quit Now project, Mike had been smoking for 15 years, having started as a teenager. He could see the negative effects of the habit – such as all the money being spent on it and the impact on his allergic mother – and he had worked hard on cutting down from 20 cigarettes a day to 10, from 10 to 4. But quitting entirely? "I wanted to quit so many times and figured it's just impossible," Mike said.
When he found out that the Province of BC was making quitting tools more affordable, and Special Olympics BC would be running a Quit Now program to support members of the SOBC family who have been looking to kick the habit, he looked up the projected dates and thought he could make it happen.
Mike signed up for the Quit Now program and has embarked on the path of chewing Nicorette gum. He's chewing about two pieces per day currently; his goal is to get that down to one per day, and by the end of the 12-week period be able to cut nicotine out of his life forever.
He's getting skillful in dealing with any cravings that arise: When the thought strikes, "I find ways to distract myself," Mike said. He stops whatever he's doing and does something else instead – he'll turn on the TV, go for a walk, pet his cat, chew a piece of Nicorette or call his girlfriend. (His girlfriend is a non-smoker, so she's happy with his choice; clearly, his cat is also very happy Mike has embarked on this path!)
Mike has received great support from SOBC – Sunshine Coast, including his Local Coordinator and his fellow athletes. When he announced in his basketball program that he was quitting, "they were quite proud, and said, 'keep at it,'" Mike said.
Their encouragement has given him extra motivation to stick to his guns. He's proud to keep going to his SOBC – Sunshine Coast practices and games and saying he hasn't had a smoke yet. If he cracked, he said, "I'd be letting so many people down."
And Mike is already feeling the health benefits. "I can breathe and not wheeze," he said. He went for a run a week earlier and found himself going very fast without feeling winded or needing to spit. An asthmatic, he used to experience wheezing and rattling in his chest, but that seems to have disappeared completely. What's more, "swimming is a lot of fun now," Mike added. Since it's so much easier to breathe, he can go much harder and faster.
Another plus: "It's been wonderful actually not having Mike having that tobacco smell around him," his mother laughed.
We hope more members of the SOBC community will be inspired to follow Mike's awesome example and take the plunge to end their tobacco habits. We would love to help!
As of September 30, British Columbians have the choice of obtaining either nicotine gum or patches to help quit tobacco with a free supply for up to 12 weeks or obtaining coverage of prescribed smoking-cessation drugs through PharmaCare.
We are encouraging members of the SOBC family who want to take advantage of these tools to register with us. We can help connect you with more resources to help you kick the habit, and we will be here to cheer you on!
A Frequently Asked Question: Will there be a cost?
For Nicotine Replacement Therapy products: Nicotine patches and gum are 100 per cent covered, and there is no cost.
For Prescription Drugs (which work better): You will not have to pay for prescription drugs if you are registered in one of the following PharmaCare plans:
If you are registered for Fair PharmaCare* you might have to pay part or even all of the cost of these drugs depending on whether you have met your family`s annual deductible and family maximums.
* Fair PharmaCare is the income-based plan for which any B.C. resident can register.
You can register for Fair PharmaCare either online or by phoning Health Insurance BC. Registration is free and there are no premiums to pay. Most people are already registered for Fair PharmaCare.