Joining the Inclusion Revolution!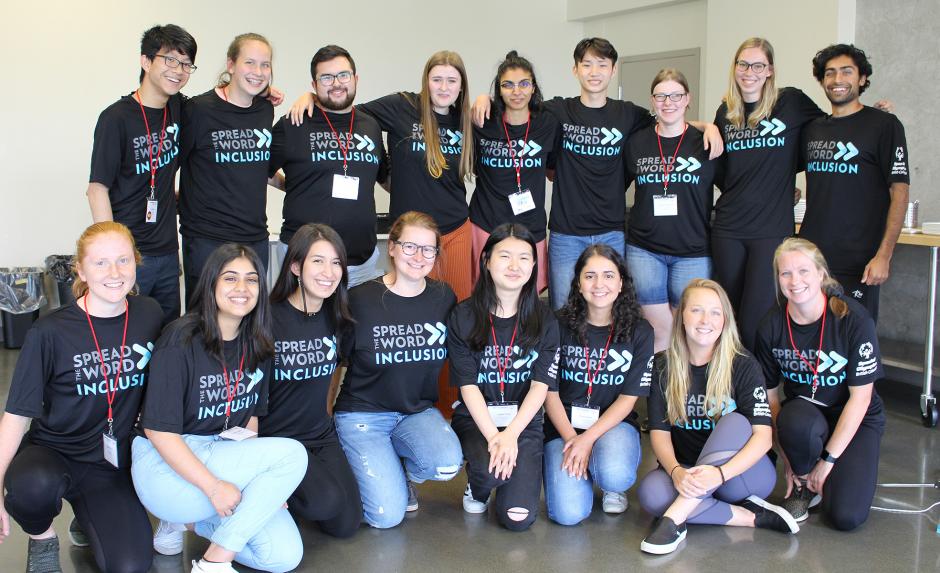 Too often individuals with intellectual disabilities are forgotten, marginalized, and disrespected, even today. In Special Olympics, athletes and their supporters open hearts and minds towards people with intellectual disabilities through year-round sport programs, empowering competitions, and inclusive awareness initiatives. 
Our amazing athletes need the help of young people who want to change the world and create a more inclusive future!
In the 2019-20 sport season, Special Olympics BC is running a Youth Engagement Project funded by the Government of Canada under the Canada Service Corps. The SOBC Youth Engagement Project provides a meaningful opportunity to address the need for greater inclusion and respect for people with intellectual disabilities in communities across B.C. Participants will also build their own skills through mentorship opportunities with the Special Olympics community. 

Youth volunteers ages 15 to 30 applied with their idea for a project to address inclusion for individuals with intellectual disabilities in their community. SOBC is providing the successful participants with information, resources, support, and funding of up to $1,000 to help them execute their project. 
Please click here to read the latest update on their inclusion projects
Important Dates & Timelines:
July 8, 2019

July 2019

Successful applicants contacted

August 16 to 18, 2019

 

All participants attend Youth Summit meeting in Vancouver, B.C., to develop valuable leadership and project management skills, and to launch service opportunities; travel and accommodation will be provided.

September 2019

Participants are introduced to their community's SOBC Local Committee and educated about SOBC and the state of inclusion in their community.

Participants develop a report on inclusion in their community, which identifies gaps in inclusion present in their community.
Participants develop an action plan to address these gaps, increase inclusion, and engage other youth within this community.
Participants develop a budget for any activities with associated expenses, which must be reviewed and approved by SOBC and the SOBC Local Committee.

October 2019

Following approval by SOBC and the SOBC Local Committee, begin participant project.

October 2019 to March 2020

Ongoing execution of participant project

.

Participant continues to attend SOBC Local Committee meetings.

February to March 2020

Participants complete a final report detailing activities of service project and recommendations for future inclusion initiatives.
Youth Engagement Coordinator will complete a final survey to evaluate the overall experience of participants and Local Coordinators.

March 2020

Final Youth Summit and Awards Ceremony

; travel and accommodation will be provided.

Participants will be supported and mentored by SOBC and the SOBC Local Committee to ensure successful and timely completion of each of the above checkpoints.