Grateful to the people throughout our province who are leading the charge to include and respect people with intellectual disabilities, all days and in all ways
Sincere thanks to everyone who shared the below Champions of Inclusion nominations in the 2022 Special Olympics Global Week of Inclusion!
SOBC Athletes and Volunteers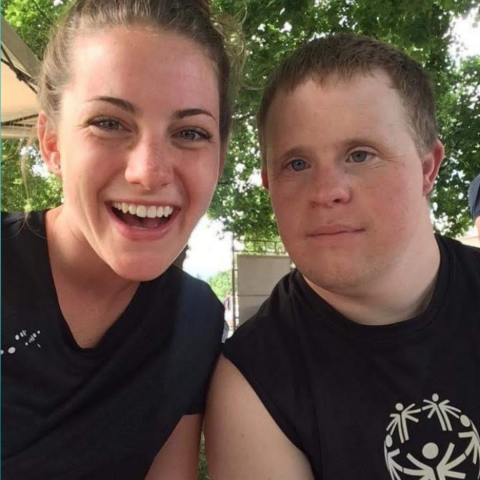 Kalyn Head, SOBC coach in Abbotsford and Chilliwack
Kalyn has been training for months to run 100 kilometres on her 25th birthday, July 23, in order to raise funds for Special Olympics BC! Kalyn has been a Special Olympics coach for almost seven years, and says "it holds a very large part of my heart." She has helped coach SOBC – Chilliwack's basketball, floor hockey, swimming, soccer, and softball teams, and SOBC – Abbotsford's track and field and Club Fit programs. She also ran SOBC – Abbotsford's Virtual Fit Families & Friends program to create opportunities during the pandemic. 
"Special Olympics athletes have taught me so much about following your dreams and working hard to reach your goals. They are some of the most thoughtful, encouraging and optimistic individuals I have ever met, which is why I want to help them! I have seen firsthand the opportunities that Special Olympics gives to individuals with intellectual disabilities to be included in sport and the community."

-Kalyn Head, SOBC coach
Learn more and donate to Kalyn's Birthday Marathon for SOBC
Join Kalyn's 100km July Challenge
Find stories of inclusion on Kalyn's Instagram
Watch Kalyn and Whitecaps FC legend Carl Valentine talking inclusion on SOBC's July 2021 SuperLive
SOBC Award Winners
Meet the inclusive and inspiring athletes, coaches, and volunteers recognized in the 2022 Special Olympics BC Awards Ceremony! 
SOBC Athlete Leaders
Special Olympics athlete leaders say that inclusion means a world full of possibilities for all – a better world for everyone! We're so grateful to the Special Olympics BC athlete leaders who are building an inclusive world. 
SOBC Athlete Input Council member Torben Schuffert of Smithers was nominated by his community as a Champion of Inclusion. "Torben always thinks about including all people, and has recently decided to work on a project that focuses on reaching out to communities in his town so they learn more about including the Special Olympics community. He told me that you have to be interested in other people so they want to get to know people with intellectual disabilities. He says, 'Once they know us, they want to include us.'"
Learn more about SOBC Athlete Leadership programs 
Find stories by SOBC Athlete Reporters 
Sport Community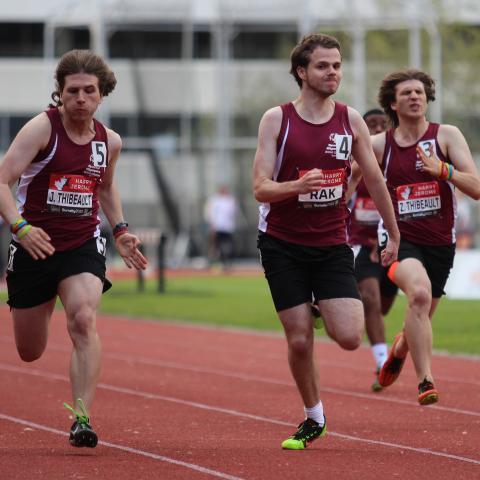 BC Games and Canada Games
These Games are separate from Special Olympics Games. They #ChooseToInclude Special Olympics athletes! They give Special Olympics BC athletes chance to shine in front of their peers from generic sports, and gain experience at major competitions. SOBC athletes have been showcasing their skills in the generic BC Games for 20 years!
Join us in cheering for the SOBC athletes and coaches involved in the 2022 BC Summer Games in Prince George July 21 to 24, and the 2022 Canada Summer Games in Niagara in August!
2023 SOBC Games Kamloops GOC and local sport community
Dedicated volunteer leaders in Kamloops are generously giving their time and expertise as members of the 2023 Special Olympics BC Winter Games Organizing Committee. They are committed to creating an outstanding experience for the Special Olympics BC athletes, coaches, and mission staff who will come together in Kamloops! We are so grateful to 2023 SOBC Games Chairman Jan Antons and the volunteer Games Organizing Committee, as well as all the Kamloops sport groups who are kindly welcoming Special Olympics into their community and preparing to help host outstanding competition in SOBC's eight winter sports!
Learn more about the 2023 SOBC Games
Vancouver Sun Harry Jerome International Track Classic
This prestigious meet annually welcomes Canada's top-tier track and field talents. Since 2013, meet organizers have hosted a Special Olympics 100-metre sprint event, where SOBC athletes have shown their skills alongside the nation's best athletics competitors. We're grateful to the Harry Jerome community who #ChooseToInclude!
Skate Canada – British Columbia/Yukon Section
The champions of inclusion at Skate Canada BC/YT are ongoing supporters of Special Olympics athletes, coaches, and competitive opportunities, sharing their expertise and time to help many SOBC events and programs. They go above and beyond by looking for opportunities to help raise awareness about Special Olympics athletes and programs, like inviting SOBC to be featured in front of the skating community through their quarterly newsletter!
BCHL Teams
The Chilliwack Chiefs #ChooseToInclude! Their players generously give their time as coaches with the Special Olympics BC – Chilliwack program, and the team made SOBC – Chilliwack the beneficiary of their 50/50 fundraiser! Big thanks also to the Chiefs and to the Powell River Kings for choosing the Special Olympics programs in their communities as their charities of choice for the Shaw Brighter Communities Initiative! 
Watch the Shaw TV segment on SOBC – Powell River
Partners
Special Olympics BC is so fortunate to team up with sponsors and celebrities who are deeply committed to supporting and empowering Special Olympics athletes and volunteers, and always #ChooseToInclude!
Meet the SOBC Champions Network