Parents, guardians, caregivers, and friends of Special Olympics BC athletes play an important role in each athlete's success.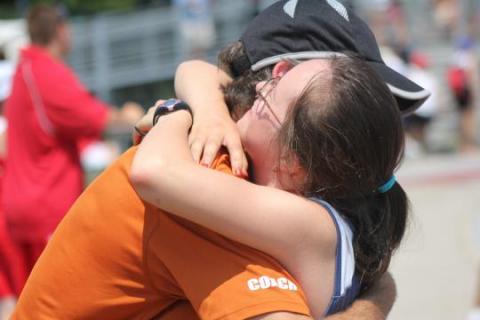 You make a difference by encouraging athletes to make healthy lifestyle choices, by cheering them on at practices and competitions, and by providing all-around support.
Family and friends also play an important role in the Special Olympics BC organization by helping to create a positive environment at Special Olympics events and by getting involved as administrative volunteers and coaches.
To support our athletes and feel the joy of the Special Olympics movement as a volunteer, read about the kinds of roles we offer by clicking here. You can find out more about opportunities in your area by getting in touch with your Local, or by contacting the SOBC Provincial Office.
To support your athlete's training and fitness in your home, please visit our Athlete Resources section for tools such as our At Home Fitness Guide.