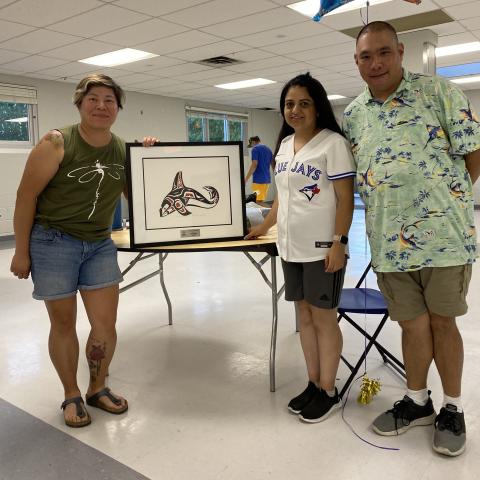 Special Olympics BC – Richmond's Phoebe Lau has been a dedicated SOBC volunteer for 14 years. She is a kind, compassionate, and humorous individual who brightens the lives of everyone she encounters. She goes out of her way to cultivate strong relationships with her athletes and is deeply connected with the Special Olympics community in Richmond. She is the deserving winner of the 2023 SOBC President's Award!
Phoebe has taken on a wide range of volunteer roles to make Special Olympics possible in Richmond. She is a vital leader for SOBC youth programs in Richmond. She has also contributed her time and skills to multiple Regional teams for Provincial Games, always going above and beyond to support and empower her athletes. 
Phoebe's heart for engagement and inclusion has been shown through her efforts in reaching out and connecting families with each other, helping build community from the ground up. She engages with everyone from a place of genuine compassion, bringing out their inner excellence in her presence.
Congratulations to Phoebe and to all of the deserving 2023 award nominees! 
SOBC looks forward to honouring all the deserving winners and nominees in a virtual awards ceremony on September 20, 2023, helping open the next sport season with an inspiring celebration! Stay tuned for details!
Learn more about SOBC's provincial awards