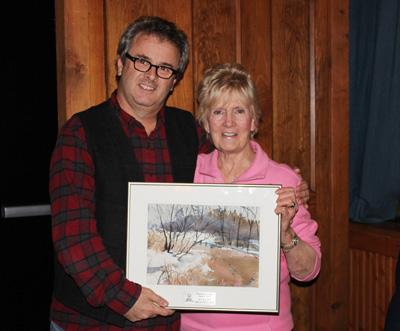 Evelyn Brandolini, the founder and continued driving force behind SOBC - North Shore's alpine skiing program, was the winner of the 2010 Grassroots Coach Award. Throughout her more than 25 years of involvement with Special Olympics, Evelyn has demonstrated her abundant ability to share her love of the sport, arrange a multitude of program and travel details, and, most of all, nurture bonds with each and every athlete she has taught.
The mother of an SOBC - North Shore athlete and currently the assistant coach, team manager and coach of beginner athletes for the alpine ski program, Evelyn has been lauded for the connections she has forged with each of the athletes who have had the chance to learn from her. She establishes a safety-first and fun environment where they thrive, building confidence and skills.
Evelyn's touch is felt throughout the program, from her organizing of all season's passes for the participants at the Cypress ski area and travel arrangements, to her constant prioritization of the athletes' safety and health. And her touch has changed lives, like that of the athlete she has coached for more than 20 years, who has blossomed into a confident, capable young man with the help of Evelyn's instruction not just in sport but in life skills.