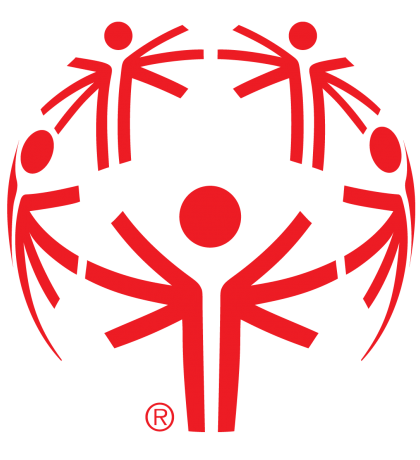 Special Olympics BC – Campbell River athlete David Marsters used to find himself struggling for breath on the court. Last summer, he helped power his basketball team to a bronze medal at the Special Olympics BC Summer Games in Langley. The big difference between then and now? David changed up his game by quitting smoking with the Quit Now program.
"It's helped me a lot," David says of breaking the habit. "I don't run out of breath. If I go jogging, I can play basketball the next day."
David decided to quit in June 2012 after seeing an X-ray of his lungs at the doctor's office. Then he ran into Bobby Debrone, one of SOBC's community development managers, who told him about Quit Now, an initiative of the Province of B.C. supported by SOBC for the members of our community.
David got a free prescription for a smoking-cessation drug through the program. With the quit-smoking aid, he didn't have to quit cold turkey but could wean himself off cigarettes.  
While butting out was really tough at first, David is now proud to say he's "100 per cent" committed to staying smoke-free. He doesn't even think about lighting up anymore.
"I'm not ever going to smoke again," says David. "If I smoked right now I'd be lying on the ground."
Not only has his basketball playing shot up by leaps and bounds, David says his performance in other sports has improved as well. The longtime SOBC athlete has played floor hockey for 10 years and is also involved in 10-pin bowling, bocce, swimming, baseball, track and field, and Club Fit. 
"I can swim the whole length, or half the length, of the pool now without running out of breath," says David.
Along with the health benefits of quitting, David is also saving money. He says he was motivated to quit smoking in part because of the expense. Now he spends the money he makes as a dishwasher and busboy at Boston Pizza on items such as clothing and going out for lunch.
David has some great advice for people who are thinking about quitting.
"Just tell them to go to the doctors," he says. "It will change will your life. You can run faster and you will save a lot of money."
If you decide it's time to butt out, SOBC is here to support you too. We can connect you with the Quit Now program, which gives you access to free quit-smoking tools. You can choose either nicotine gum or patches with a free supply for up to 12 weeks, or get a prescribed smoking-cessation drug covered by PharmaCare. We will also connect you with more resources to help you kick the habit, and, of course, we will be here to cheer you on!
More information
Further support is available by registering with quitnow.ca. QuitNow Services currently offers a confidential helpline (1-877-455-2233) with information in 130 languages, and an online quit community with 24/7 support from professionals and peers.
Download the QuitNow Smart Steps brochure by clicking here for tips to reach a tobacco-free life.
Check out Quit Now and the Canadian Cancer Society for more information about the risks of smoking and the benefits quitting.