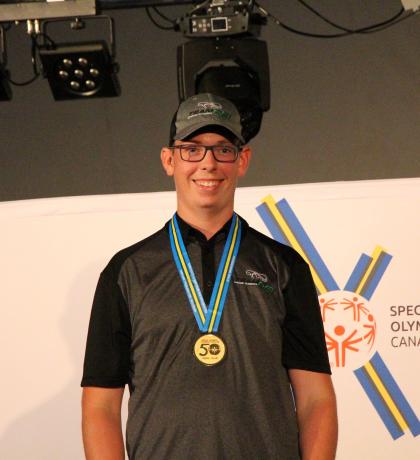 Special Olympics PEI is THRILLED to officially announce that Roy Paynter, Kensington, has been named to Special Olympics Team Canada 2019 roster! Roy will be representing Canada at the 2019 Special Olympics World Summer Games in Abu Dhabi, March 14 -21, 2019 in the sport of swimming.
Roy earned his spot of Team Canada 2019 following a strong showing at the 2018 Special Olympics Canada Summer Games, where he earned 5 medals, including 2 Gold medals in the 50 meter Back and 50 meter Free.
Please join us in congratulating Roy! We wish Roy well as he continues his training, and he will be cheering him on as he represents Canada next March!