Welcome to the Special Olympics Family!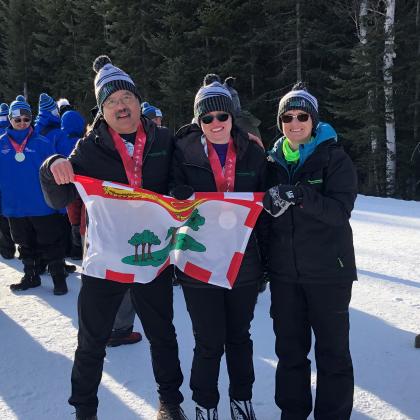 Resources for Athletes and Families
Orientation Handbook
Special Olympics PEI developed an Orientation Handbook to provide more information about who we are and what we do to new members. 
Young Athlete Nutrition Guide
Our Young Athletes Nutrition Guide is now online which allows parents/caregivers, coaches and young athletes to access the nutrition information, recipes, activities and shopping lists from any mobile device and/or computer. Visit our Nutrition Guide Website to check out this awesome new resource!
What is my Role as a Family Member / Supporter?
Family members and caregivers are the #1 fans of our Special Olympics athletes. Families and caregivers, along with those who are part of an athlete's support system, give the type of love, support and encouragement that no one else can. Special Olympics brings families together in a caring, positive way -- and that makes the cheers for our athletes even louder.
Many family members become very involved within our movement, becoming spokespeople, volunteers, coaches, and fund-raisers – giving them an important voice in Special Olympics.
Families are also an essential link to the community and wider support for our movement. By joining our network of supporters, Special Olympics family members can really make a difference.  For every family member who gets involved, Special Olympics has a reason to celebrate.
To stay up-to-date and connected join our new Facebook group. 
The Special Olympics movement would not be complete without our athlete's families and communities - thank you!