Help enrich the lives of Islanders with an intellectual disability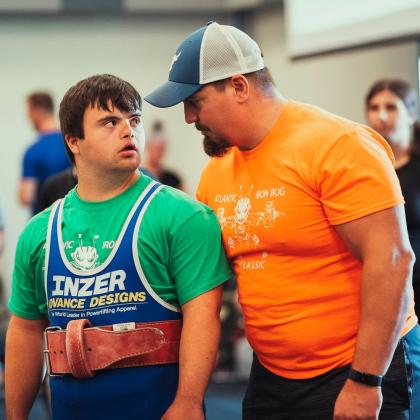 Becoming a Volunteer with Special Olympics PEI
Special Olympics PEI offers many volunteer positions to suit all individuals. If you have a love of sport and helping others, then we have something for you. To learn more about these opportunities, please visit our Volunteer Roles and Coaching Roles pages.
Apply to Volunteer or Coach with Special Olympics PEI
Application Form
If you are interested in volunteering with Special Olympics PEI, please review our updated Registration Processes and Resources. Once completed, your forms can be either dropped off at the Special Olympics PEI office (40 Enman Crescent, Room 240), scanned and emailed back (sopei@sopei.com), or faxed (902-894-4553).
Criminal Record Check
All of our volunteers are also required to complete a Criminal Record Check. To begin this process, please call our office to request a Criminal Record Check Letter, which you can then bring to your nearest Police or RCMP branch.
Online Orientation
All new volunteers are encouraged to Special Olympics Canada's Online Volunteer Orientation.
To Learn More
If you have any questions, or would like more information about volunteering opportunities near you, please call our office today - 902-368-8919.