Vision, Mission & Values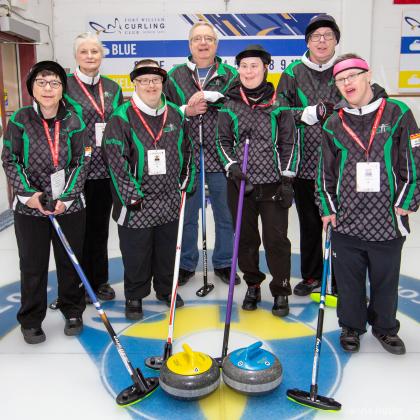 Special Olympics uses the medium of sport to assist persons with an intellectual disability to become all that they can be - physically, mentally, socially, emotionally - and to become accepted, respected and productive members of society. Our goal is to provide sport opportunity to every individual with an intellectual disability across PEI. We do not exclude any potential athlete because of financial constraint.
Special Olympics PEI is able to provide quality sport programs to our athletes because of the commitment and dedication of our volunteers and coaches who give countless hours every week to Special Olympics.
Our Vision
Our vision is that sport will open hearts and minds towards people with an intellectual disability and create inclusive communities across Canada.
Our Mission
Special Olympics PEI is dedicated to enriching the lives of Islanders with an intellectual disability through sport.
Our Values
Inclusion
We foster inclusive communities.
Diversity
We honour what is unique in each individual.
Empowerment
We create opportunities to pursue full potential.
Respect
We operate in an environment of cooperation, collaboration and dignity.
Excellence
We elevate standards and performance.
"Let me win. But if i cannot win, let me be brave in the attempt."

-Athletes oath