Information for new and returning athletes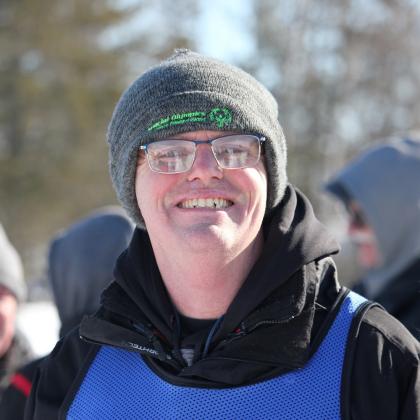 Special Olympics is more than an event - Special Olympics PEI delivers year-round world-class sport programs to individuals with an intellectual disability daily in communities across the Island.  We currently have over 650 athletes participating in over 100 sports program across Prince Edward Island, and we are growing more every year! We offer programs for individuals of all ages and abilities. These athletes, and their families, experience the Benefits of our Programs.  
Special Olympics PEI offers Community and Competitive Programs, giving athletes the opportunity to train year-round and compete at games held regionally, provincially, nationally, and internationally. We also offer programs for young athletes to build a foundation for future participation in our adult programs.
Who can be an Athlete?
To be eligible for Special Olympics, participants must have an intellectual disability, a cognitive delay, or a developmental disability. As outlined by Special Olympics Canada, an individual is considered to have an intellectual disability based on the following three criteria:
Intellectual functioning level (IQ) is below 70-75;
Significant limitations exist in 2 or more adaptive skill areas; and
The condition manifests itself before the age of 18.
Overall, Special Olympics PEI airs on the side of inclusion should eligibility be questioned. For more information on athlete eligibility please review the Athlete Eligibility Overview, or give our office a call at 902-368-8919.
What about physical disabilities?
The primary focus of Special Olympics is to enrich the lives of individuals with an intellectual disability through sport. Our focus on intellectual disability is what differentiates Special Olympics from Paralympics, which serves individuals with physical disabilities. The International Olympic Committee recognizes Special Olympics and Paralympics as two separate and distinct sport organizations that meet the needs of two separate communities of athletes.
How much athletic skill or experience is needed?
Athletes of all ability levels are encouraged to participate in Special Olympics programs. Through the use of equitable divisioning competitions are structured so that athletes compete with other athletes of similar abilities. Please visit our Divisioning page to learn more. 
Is there a minimum age to participate?
Each Special Olympics program has specific age guidelines, depending on the type of activity.  Athletes can start as early as two years of age, but you are never 'too old' to start!  Athletes should be 13 years of age to participate in our competitive programs, and must be 13 years old to compete. For more information about age requirements, and help with finding age appropriate programs, please call the Special Olympics PEI office at 902-368-8919.
Is Special Olympics Right for my Child
Special Olympics PEI strives to be welcoming to all children and families who are looking for activities that are the right fit. Our programs will allow your child to connect with their peers and strengthen both their sport skills and social skills. Special Olympics might be a great fit for your child! Ultimately, the best ways to know if Special Olympics is right for your child, is to visit one of our Youth Programs.  Come see what Special Olympics is all about, ask questions and meet other families. To schedule a program visit, or to discuss program options for your child, please contact SOPEI by calling 902-368-8919, or by emailing sopei@sopei.com.
Join Today!
The first step to become an athlete with Special Olympics PEI is to review our updated Registration Processes and Resources.
If you have any questions or concerns, or if you would like additional information, please call the Special Olympics PEI office at 902-368-8919 or email sopei@sopei.com.