Our athletes are the heart of Special Olympics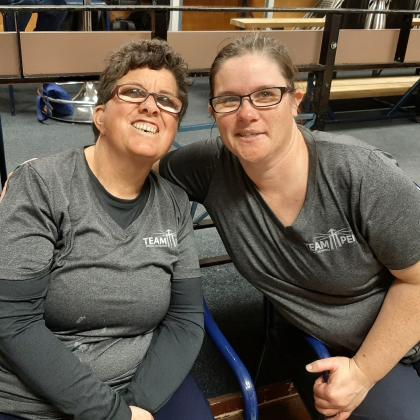 Our athletes are children, youth, and adults with an intellectual disability from across the Island. They are finding success, joy and friendship as part of our community. They are also having lots of fun! 
Be an Athlete
No matter what your age or ability level, you can benefit from Special Olympics PEI. And no matter what your interest, there is a sport for you. We offer 100 sports programs, year round, in communities across the Island. If you want to get involved, chances are there is a program waiting for you!
Special Olympics PEI is based on the belief that through sports training and competition, people with an intellectual disability benefit physically, mentally, and socially. Furthermore, we believe that people with an intellectual disability can, and will, succeed when given the opportunity - we are leveling the playing field.
We are committed to providing world-class sport programs to individuals with an intellectual disability. Individuals from age two and up are able to take part in our programs. As an athlete, you will be able to take part in programs and services designed to enrich your life. Learn more about the Benefits of our Programs.
Find out more about becoming a Special Olympics athlete:
Find out more about our programs:
Join Today!
The first step to become an athlete with Special Olympics PEI is to review our  updated Registration Processes and Resources. If you have any questions or concerns, or if you would like additional information, please feel free to call the Special Olympics PEI office at 902-368-8919, or email sopei@sopei.com.