Our Signature Fundraising Event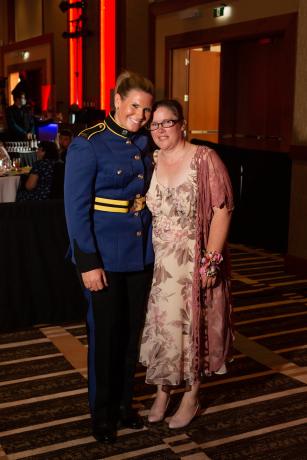 Thank you, PEI, for supporting the 30th Anniversary of Special Olympics PEI's Enriching Lives Gala. Together we raised $232,108 - funds which will enrich the lives of Islanders with an intellectual disability through sport. 
Your Support Mattered this Year, More than Ever! 
The last year has been a challenging time for our athletes. Our in person programs were temporarily paused, leaving our athletes without one of their most anticipated events each week. We quickly moved our programs virtual, giving our athletes the opportunity to not only stay active, but to also connect with their peers at a time when restrictions limited gatherings and movement.  We are thrilled to say that over 95% of our in person programs are now up and running. While this is something to celebrate, we still have work to do, as only approximately 35-40% of our athletes have returned to in-person programs, for a variety of reasons, including restrictions where they live and varying levels of comfort. To continue reaching all athletes, our virtual programs are still going strong.
Thank You to our 2021 Enriching Lives Gala Sponsors
A heart felt thank you to the wonderful businesses and individuals who make this event possible: