Special Olympics PEI invites you to help us celebrate resiliency at the 2022 Enriching Lives Gala Dinner & Auction!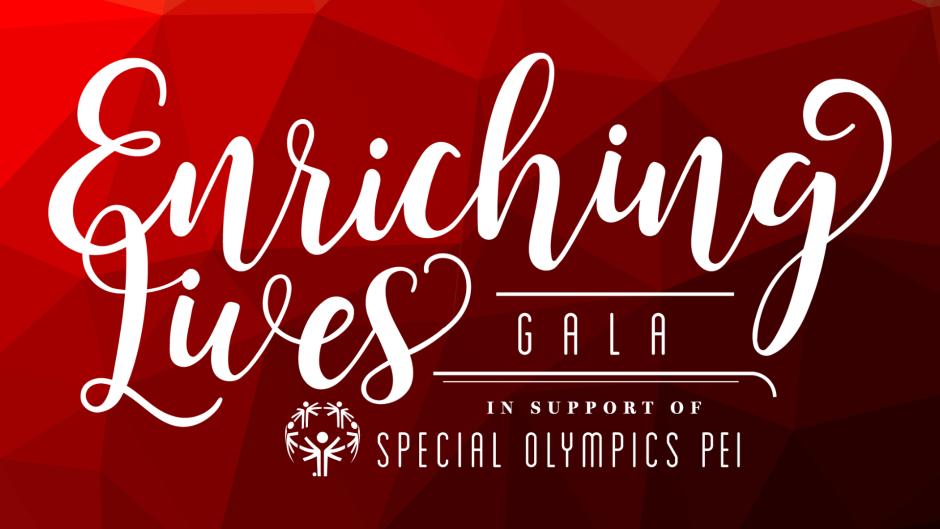 The Enriching Lives Gala is Special Olympics PEI's signature fundraising event. This year's Gala will take place Tuesday, June 21, 2022, at the Delta Prince Edward by Marriott Hotel, and will follow all COVID-19 Public Health Guidelines.
The last two years have been a challenging time for our athletes. Through it all, the resiliency of our athletes has continued to inspire us. Not dwelling on the past, our athletes are positive, eager, and enthusiastic about the limitless potential the future holds.
Each year the Enriching Lives Gala has an exciting line up of Celebrity Guests! Stay tuned as we continue to unveil our celebrity line-up. 
Ways to Support the Enriching Lives Gala
Purchase a Gala Table
If you are in a position to support Special Olympics PEI at this time, we invite you to consider  purchasing a Gala Table of 8. Tables of 8 are available for purchase for $880. Individual tickets are also available for $110 each.  To reserve your table / tickets please call Charity Sheehan, Special Olympics PEI's Executive Director, at 902-368-8919 or email csheehan@sopei.com. 
Donate an Auction Item
The auction is essential to the success of the event, accounting for over 35% of the total amount raised for Special Olympics PEI.  The event includes both a Silent & Live auction, so the possibilities are limitless. You can make your donation online via our Auction Donation Form or by calling Charity Sheehan, Special Olympics PEI's Executive Director, at 902-368-8919 or email csheehan@sopei.com. 
Bid on the Auction
Bidding on the Silent Auction is now open. Bid now: Enriching Lives Auction. 
Select Live Auction items will be available for preview on the Enriching Lives Auction site. If you are not joining us in person at the Gala, but wish to bid on the Live Auction, you can do so by proxy bid. All proxy bids must be emailed to sopei@sopei.com by 4pm AST on Monday, June 20, 2022. 
Sponsor the Gala
Sponsorship opportunities, from cash sponsors to in-kind support, are available for the 2022 Enriching Lives Gala. To learn more, and to review our Sponsorship Deck, please reach out to Charity Sheehan, Executive Director, either via email at csheehan@sopei.com or by calling 902-368-8919. 
Thank You to our Enriching Lives Gala Sponsors
A heart felt thank you to the wonderful businesses and individuals who make this event possible: