Our Signature Fundraising Event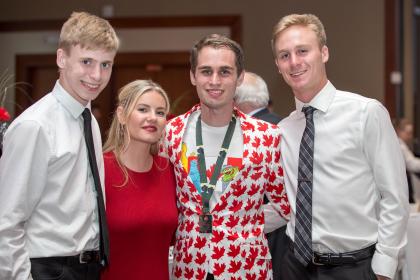 The Enriching Lives Gala is Special Olympics PEI's largest annual fundraising event. Funds raised support over 650 athletes with an intellectual disability across Prince Edward Island. Our signature fundraising event, hosted at the Delta Prince Edward by Marriott Hotel, the Gala includes both a Live and Silent Auction. 
COVID-19 Update
Due to the COVID-19 pandemic, the 2020 Enriching Lives Gala & Auction has been cancelled.  
Note from Charity Sheehan, Executive Director
Tuesday, June 23, 2020, looks very different than we expected!
Our programs may be different. Our fundraiser may be different. But our impact on the lives of our athletes is still the same. Special Olympics PEI works every day to enrich the lives of our athletes. Our work does not happen without the support of our community and sponsors.
We made the hard decision to cancel our Enriching Lives Gala and Summerside Luncheon, which garners over $250,000 in support for our athletes each year.  In place of an in-person event, Special Olympics PEI asked our sponsors and supporters to consider giving to our Enriching Lives campaign so we can continue to support our athletes and put smiles on their faces. Thank you to everyone who supported the Enriching Lives campaign. 
2021 Enriching Lives Gala
Planning for the 2021 Enriching Lives Gala is well underway. Please save the date - Tuesday, June 22, and check back often for updated details as they become available. 
ENRICHING LIVES AUCTION
The Enriching Lives Gala includes both a Silent & Live Auction. These auctions are essential to the success of the event, accounting for over 38% of the total amount raised. Throughout the evening over 550 supporters, including our celebrity guests, will have the change to bid on an exciting lineup of donated auction items. 
Once again in 2021 we will be hosting our Enriching Lives Auction online on our Enriching Lives Auction website.  Please visit our Enriching Lives Auction page to learn more about our Silent & Live Auctions. 
Thank You to Our 2019 Enriching Lives Gala Event Sponsors
A heart felt thank you to the wonderful businesses and individuals who make this event possible:
Presenting Sponsor
Your logo could be here
Event Sponsors

Official & Exclusive Airline Partner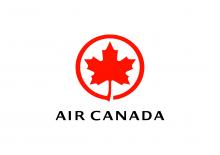 VIP Reception Sponsor