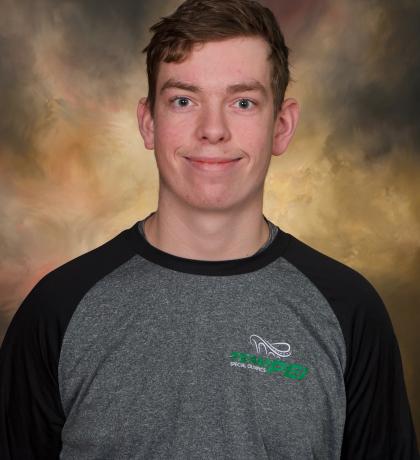 Roy Paynter, Kensington, has been involved with Special Olympics for 9 years. Roy will be representing PEI at the 2018 National Summer Games in Antigonish, Nova Scotia in the sport of swimming. Roy is looking forward to seeing old friends, and meeting new people.
Roy was also selected to Team PEI for the 2017 Canada Summer Games in Winnipeg. At the Canada Games Roy competed in the 50 meter Freestyle, 100 meter Freestyle, 50 meter Backstroke, and 100 meter Backstroke. This is Roy's second time representing Team PEI at the Canada Games, having also competed at the 2013 Canada Games. In 2013 Roy was the only swimmer to make it to the finals in all of his distances.
Roy has a strong history of success in the sport of swimming. Roy was a member of Team PEI for the 2014 Special Olympics National Summer Games in Vancouver. In Vancouver Roy placed 2nd in the 100 meter Breaststroke.