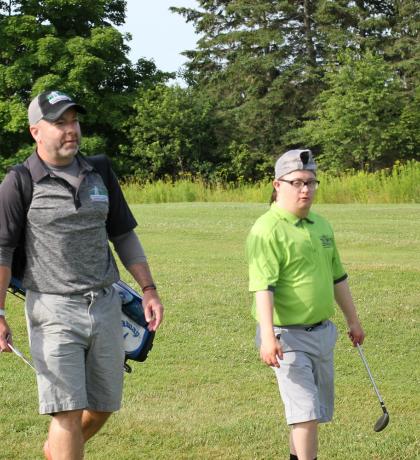 Could you offer skills, knowledge, creativity, and inspiration at board level to help drive the mission of Special Olympics PEI?  
We have director positions available, so no matter what your background or expertise, you can help play a key role. 
For over 36 years, Special Olympics PEI has been focused on its mission: To enrich the lives of Islanders with an intellectual disability through sport. 
The following values statements guide the work of SOPEI: 
INCLUSION - We foster inclusive communities. 
DIVERSITY - We honour what is unique in each individual. 
EMPOWERMENT - We create opportunities to pursue full potential. 
RESPECT - We operate in an environment of cooperation, collaboration, and dignity. 
EXCELLENCE - We elevate standards and performance. 
Expectations of Board Members: 
Understand and support the mission and values of the organization 
Attend 7 board meetings annually (this is a mix on in-person and virtual meetings) 
Attend SOPEI events as required (2-3 times per year) 
Commit to a 3-year term 
Experience and Skills that will be considered an asset: 
Experience with individuals with an intellectual disability 
Experience with board governance 
Experience with public relations and communications 
Experience with health delivery or systems 
Experience working with equity deserving communities 
Bilingualism (English and French) 
Apply Today
To apply please email csheehan@sopei.com by October 1st, 2023 with a brief message outlining the following: 
What about our mission excites you? 
How could you contribute to the growth of the organization? 
What role do you hope to play on the Board? 
Special Olympics PEI is committed to diversity and equity in our organization. We believe having a range of perspectives and lived experiences on the board helps make sure decisions are fair, and that we continue to be innovative and agile. We welcome applications that are reflective of the geography and cultures of our communities, including Indigenous persons, persons with disabilities, ethnic minorities, persons of minority sexual orientation or gender identity, visible minorities, and others who may contribute to the diversification and share our values.