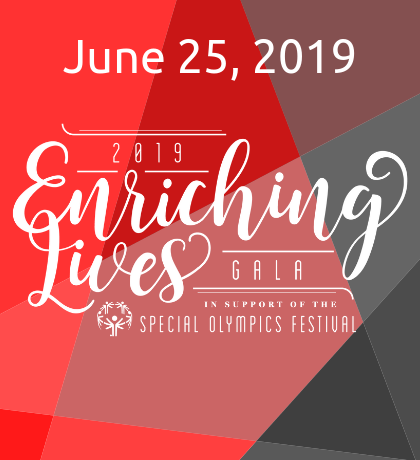 Special Olympics PEI is excited to officially launch the 2019 Enriching Lives Gala.  This year we invite you to Meet the Determined – meet the athletes of Special Olympics PEI, individuals who continually inspire us.
The 2019 Enriching Lives Gala, taking place on Tuesday, June 25th, 2019, is the largest annual fundraiser for Special Olympics PEI. The Gala reception begins at 6:30pm, with Dinner at 7:00pm. Funds raised support over 600 athletes with an intellectual disability across Prince Edward Island. Our signature fundraising event, hosted at the Delta Prince Edward by Marriott Hotel, the Gala includes both a Live and Silent Auction. 
Visit our Enriching Lives Gala page to learn more. 
Along with the official launch, Special Olympics PEI is thrilled to announce the following Celebrity Guests are confirmed to be attending the 2019 Enriching Lives Gala:
Dion Phaneuf, of the Los Angeles Kings, has become a marque celebrity guest of the Enriching Lives Gala. A true supporter of the Special Olympics movement, Phaneuf has made use of his personal connections and network to help grow the Enriching Lives Gala, assisting in making Special Olympics PEI's signature fundraising event a must attend event in PEI. Phaneuf was drafted 9th overall in the 2003 NHL entry draft. Having previously played for the Ottawa Senator, Toronto Maple Leafs, where he served as Team Captain, and the Calgary Flames, Phaneuf now plays for the LA Kings.  Phaneuf is a three-time NHL All-Star.
Tessa Virtue is an Olympic Gold Medal winning Canadian Ice Dancer. Along with her long time on-ice partner, Scott Moir, Virtue has won 5 Olympic Medals, 11 World Championships Medals, 7 Four Continents Medals, and 24 Grand Prix Medals. Virtue has represented Canada at 3 Olympics: 2010 in Vancouver, 2014 in Sochi, and 2018 in PyeongChang. Tessa's Gold Medal win at the 2010 Olympics was the first time a North American won the ice dance competition.
Additional guests are still being confirmed – we would encourage you to stay tuned as we continue to unveil our celebrity lineup.  Keep up with our latest updates via our website www.specialolympics.ca/pei, follow us on twitter @SpecialOPEI or Facebook / Instagram at SpecialOPEI.
Support the Enriching Lives Gala
Tickets to the Enriching Lives Gala are $110 each, or $880 for a Corporate Table. To purchase tickets, or for information regarding unique sponsorship opportunities, please contact Charity Sheehan at the Special Olympics PEI office at (902) 368-8919 or via email at csheehan@sopei.com.