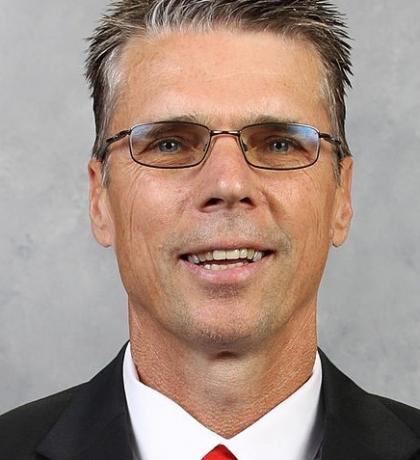 Special Olympics PEI is thrilled to announce that Dave Cameron and Eamon Clark will be joining the celebrity line-up for the Enriching Lives Gala presented by Evan Wynn Kosiner.  Cameron, Professional Hockey Coach, returns for a second year, while Clark, Champion Oyster Shucker, will be attending for the first time.
Originally from Charlottetown, PEI, Dave Cameron was drafted by the New York Islanders in the eighth round of the 1978 NHL Entry Draft. During his tenure in the NHL Cameron also played for the Colorado Rockies and New Jersey Devils.  Behind the bench, Cameron has an extensive coaching record in the OHL, AHL, and in the NHL with the Ottawa Senators and Calgary Flames. Cameron is currently the head coach of the Vienna Capital in the Austrian Hockey League.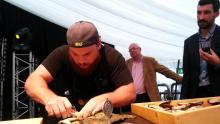 Clark is the 8 time Canadian Oyster Shucking Champion, an event held annually as part of the Tyne Valley Oyster Festival here in PEI. Clark has also represented Canada at various international competitions, including the World Oyster Opening Competition.  Clark is also the Oyster Purchaser and in house Shucker for Rodney's Oyster House in Toronto.
Additional celebrities confirmed for the 2019 Enriching Lives Gala presented by Evan Wynn Kosiner include Dion Phaneuf, L.A. Kings Defenseman, Elisha Cuthbert, Actress & Model, Tessa Virtue, Olympic Gold Medalist – Ice Dance, Brett Gallant, Cleveland Monsters, and Alex Gallant, Chicago Wolves.
Further celebrity announcements are expected later this week.  Keep up with our latest updates via our website www.specialolympics.ca/pei, follow us on twitter @SpecialOPEI or Facebook / Instagram at SpecialOPEI.
The 2019 Enriching Lives Gala, taking place on Tuesday, June 25th, 2019, is the largest annual fundraiser for Special Olympics PEI. Funds raised support over 600 athletes with an intellectual disability across Prince Edward Island. Special Olympics PEI's signature fundraising event, hosted at the Delta Prince Edward by Marriott Hotel, the Gala includes both a Live and Silent Auction. 
Tickets for the Enriching Lives Gala are $110 each, or $880 for a corporate table of 8. To purchase tickets, or for information regarding unique sponsorship opportunities, please contact Charity Sheehan at the Special Olympics PEI office at (902) 368-8919 or via email at csheehan@sopei.com.