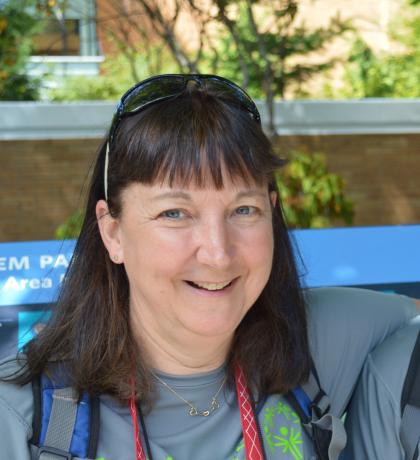 Janet Bradshaw, Summerside, has been a Special Olympics volunteer and coach for 20 years. Janet coaches the Summerside Athletics and Snowshoe programs, and is an active member of the Prince County Parents Fundraising group.
Janet has not only dedicated her time to the community that surrounds her, and as an ambassador within her school, but she has assisted in the growth of Special Olympics throughout the surrounding area. Serving in a variety of coaching and leadership roles in our organization, she has helped enrich the lives of many athletes throughout her dedicated time. She takes great pride in every aspect of assisting athletes to become skilled in competitive sport while always ensuring athletes are having FUN at what they do. Athletes under her leadership share the same passion and love for sport.
As 2017 marks 20 years of volunteer service for Janet, she was presented with a Volunteer Years of Service Gift at this year's 30th Anniversary Celebrations.