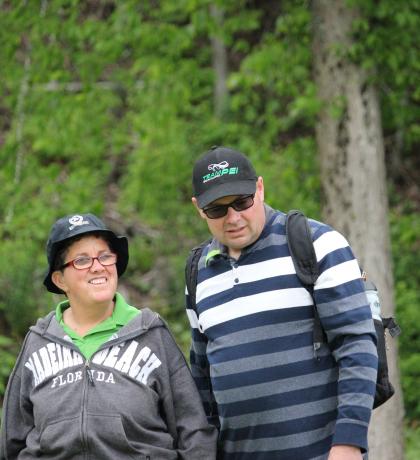 Jamie Matheson, Montague, has been a volunteer with Special Olympics PEI for 9 years. Along with being an active fundraising volunteer in Kings County, Jamie is the head coach of the Montague Golf program.
Over the past few years the Montague Golf program has seen tremendous growth, and now sees double-digit numbers for the past two seasons in a row. Jamie attended Provincial Games this past summer hand has been selected to the provincial team training for National Games in 2018. It is never about winning and losing with Jamie, it is about having fun and learning new skills. His encouraging personality allows athletes to be themselves while developing their sports skills. He celebrates any and all achievements whether they are related to golf or life in general. Jamie is described as funny but very caring.
2018 will be Jamie's third time attending National Games. Jamie attended the 2014 National Summer Games in Vancouver, also as the Head Coach for Golf, and the 2016 National Winter Games in Cornerbrook, as Mission Staff.