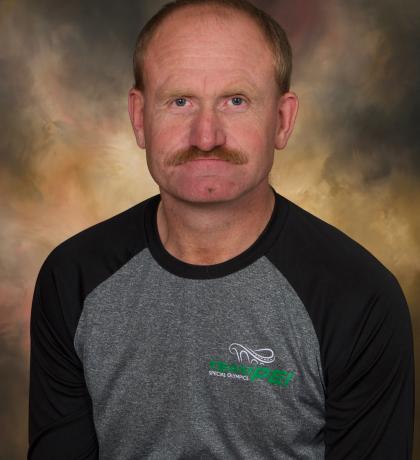 Wayne Dyment, Summerside, has been a Special Olympics PEI athlete for over 16 years. Wayne is a member of PEI's 10-Pin Bowling team, and will be competing at the 2018 Special Olympics Canada National Bowling Championships.
Wayne is an easy going guy, who will always greet you with a friendly smile. While his favourite sport is 10-Pin Bowling, Wayne has also participated in 5-Pin Bowling and Snowshoeing. Wayne has seen a lot of competitive opportunities over the past 16 years. In addition to competing at the annual Bowling Provincials (in 5-Pin Bowling), Wayne has competed at the 4 previous National Games, 3 for 10-Pin Bowling and 1 for Snowshoeing. He represented PEI in the sport of 10-Pin at the 2014 Summer Games in Vancouver, BC, the 2010 Summer Games in London, Ontario, and the 2006 Summer Games in Brandon, Manitoba. In Snowshoeing, Wayne represented PEI at the 2008 Winter Games in Quebec City, Quebec.
Wayne is just coming off an injury that kept him out of some aspects of training for a few weeks. He has persevered through the pain, and recovered just in time to take on the country in his favourite sport.
Wayne is excited to do his best at the National Bowling Championships. He is looking forward to making new friends and competing in front of a home town crowd.