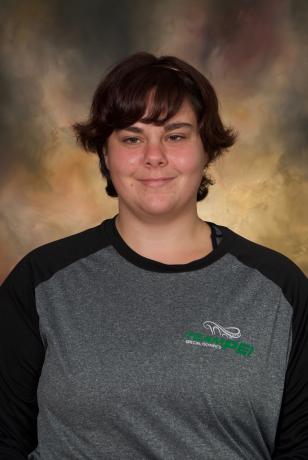 Lisa Bernard, Charlottetown, has been a Special Olympics PEI athlete for 6 years. Lisa is a multi-sport athlete, participating and competing in Softball, Floor Hockey, Bowling, Bocce and community sport. Lisa is a member of the Softball team, and will be representing PEI at the 2018 National Summer Games in Antigonish, Nova Scotia. Lisa is looking forward to making new friends at National Games. 
This summer's National Games will be Lisa's second National Games. Lisa was also a member of Team PEI Softball who competed at the 2014 National Summer Games in Vancouver. In fact, Lisa was the only female member of that team! Many of Lisa's favourite Special Olympics memories are from the the 2014 Games. 
Ahead of the 2018 National Summer Games Lisa is training hard. In addition to the indoor softball practices, Lisa also participates in the Synergy Performance Program.