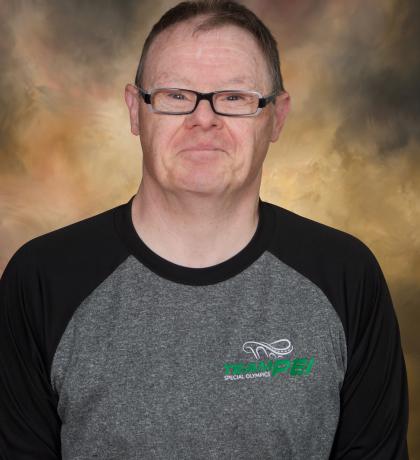 Kevin Ramsay, Tyne Valley, has been a Special Olympics PEI athlete for over 12 years. Kevin will be competing in front of a home town crowd at the 2018 National Bowling Championships. Kevin is looking forward to doing his best, and making his home town, one of the host venues for the 10-Pin Bowling competition, proud.
The 2018 National Summer Games will be Kevin's forth time representing PEI on the National Stage. Kevin competed in 10-Pin Bowling in Brandon, Manitoba in 2008, London, Ontario in 2010, and Vancouver, BC in 2014. Kevin won 2 Gold medals at the 2014 Games.
Kevin has many found memories from his time in Special Olympics. A few highlights include winning the 2 Gold medals in Vancouver, getting a "turkey" in bowling, and travelling to Vancouver for Summer Games.
When he is not bowling, Kevin enjoys collecting hockey cards (especially for his favourite team, the Toronto Maple Leafs), watching wresting, or cheering on the Maple Leafs.