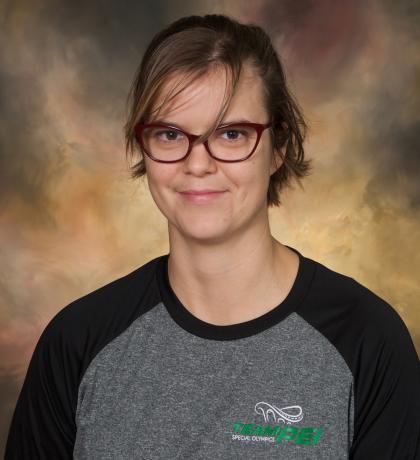 Kaitlynn MacKinnon, Charlottetown, has been a Special Olympics PEI athlete for two years. The 2018 National Bowling Championships will be Kaitlynn's first major Special Olympics competition. Katilynn is excited to representing PEI on the National stage, especially since it will be in front of a hometown crowd.
Kaitlynn was selected to Team PEI following strong results at the 2017 Bowling Provincials. Kaitlynn names this as one of her most proud accomplishments from her time in Special Olympics.
With the National Bowling Championships being hosted here in PEI, Kaitlynn has had lots of opportunities to be involved in the lead up to the Games, and in the promotion of the event. Kaitlynn has appeared in the media campaign, voiced radio ads, and Co-MCed a media event!
Kaitlynn's favourite sports star is Jerome Iginla. Outside of bowling, Kaitlynn enjoys arts and crafts and painting.