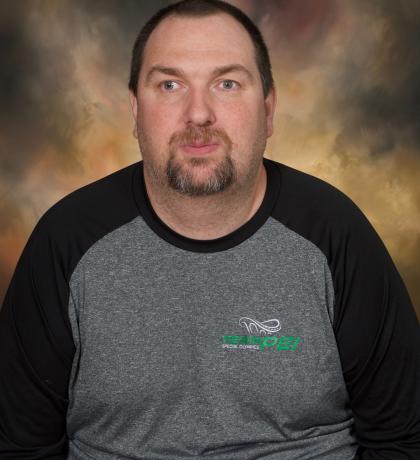 John Morton, Charlottetown, has been an athlete with Special Olympics PEI for 12 years. John started off as a spectator at the Floor Hockey program, until his friends encouraged him to give it a try. After his first night at the program the coaches encouraged him to come back the next week. The rest, as they say, is history. John has been playing Floor Hockey ever since. In addition to Floor Hockey, John participates in Community Sport, and formerly was a competitive swimmer.
John fondly remembers his first Floor Hockey competition. In 2006 he traveled to Truro, Nova Scotia for their annual tournament. The team came first place in the tournament, and were awarded dog tags as their medal. Over the years John has noticed a big improvement in the Floor Hockey team. This past year, for example, during the Truro Floor Hockey tournament, a team of PEI athletes played in the A Division, the highest division at the tournament.
John is a member of Team PEI 2018, and will be competing on the Softball team at the 2018 National Summer Games. To prepare for the Games, John, in addition to the indoor Softball practices, participates in Floor Hockey and the Synergy Performance program. John really enjoys the Synergy program; he credits Synergy for improving Team PEI performance, something that was evident when the Floor Hockey team won Gold at the 2016 National Winter Games.
When asked for a favourite memory, John says he has more then one. The resilience of Team PEI is one overall theme for John. He recalls the 2012 National Winter Games in St. Albert. The Floor Hockey team was getting pretty low after a loss to BC. The next day they were playing for the Bronze. The team, however, didn't give up. They knew that they had to keep going, they had to see this though. Team PEI won the Bronze medal, and John has one of the best games of his life.
John says he is a better John for having joined Special Olympics.