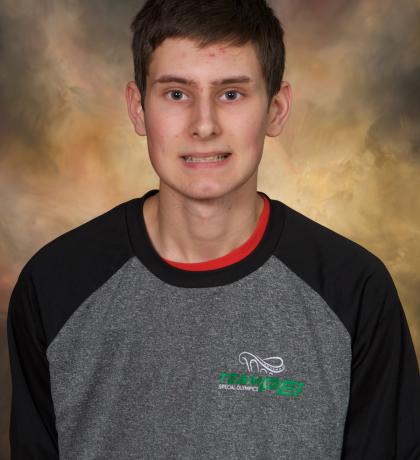 Degan Hackett, West Devon, has been a Special Olympics PEI athlete for two years. A new athlete, Degan is excited to be representing PEI at the 2018 National Bowling Championships.
Degan is one of the youngest members of Team PEI 2018, and will be the youngest Team PEI athlete competing in the Bowling Championships. Degan is still in high school; he attends Westisle Senior High.
Degan was selected to Team PEI after strong results at the 2017 Special Olympics PEI Bowling Provincials. This had been his first competition with Special Olympics, and he had a great Provincials. His favourite Special Olympics memory comes from the competition, when he scored two strikes in a row.
When not on the bowling lanes, Degan enjoys singing, watching movies and four wheeling.