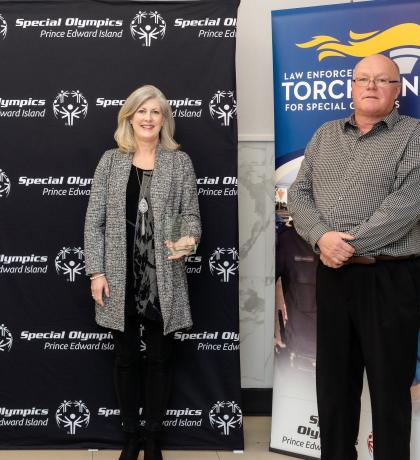 The PEI Automobile Dealer's Association (PEIADA) began supporting Special Olympics PEI in 1987, following the lead of its national body, the Canadian Automobile Dealers Association (CADA). Thirty-four years, and over $247,000 later, the PEIADA still exclusively supports Special Olympics PEI as its charity of choice.
During the PEIADA's annual Campaign, a cash portion is donated for every new vehicle sold/leased in April, along with proceeds from the live auction during the annual golf tournament. Given the COVID-19 situation, the PEIADA Executive has not been able to host these initiatives, but despite these setbacks, the PEIADA still prioritized giving to Special Olympics PEI.
The PEIADA is a long time Platinum Partner and, more importantly, cherished friends of Special Olympics PEI.
The President's Award acknowledges volunteers or supporters who have made a significant contribution to the Special Olympics movement locally, provincially and or nationally and has best exemplified the spirit, philosophy, and goals of Special Olympics PEI.
Join the Cheer Squad
Show your support for Special Olympics PEI by joining our Cheer Squad. Buying an O Christmas Tree bulb this holiday season will show your support for our athletes. Buy your bulb today: Buy a Bulb