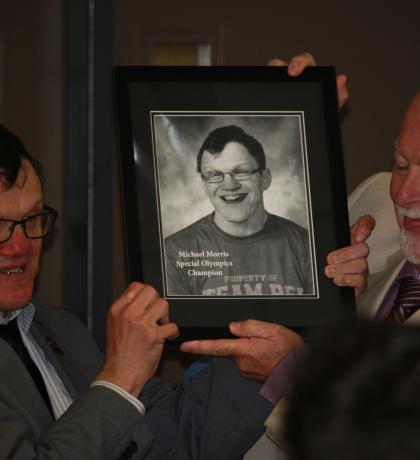 It is with great excitement that we announce that Special Olympics PEI athlete, Michael Morris was inducted into the Maritime Sport Hall of Fame on June 14, 2017.
Michael has been a decorated athlete with Special Olympics PEI since 2000. His training and competition have included athletics, 5-pin bowling and Nordic ski. According to our records, Michael's competitive career has him the proud winner of approximately 15 gold medals, 10 silver medals, 3 bronze medals and many more personal bests since 2009 alone.
Michael is a dedicated athlete and exemplifies the Special Olympics spirit very well. His light hearted nature combined with his gritty competitiveness have been a winning combination and a warmly welcomed by all who have coached him.
Please join us in congratulating Michael in this much deserved honor.