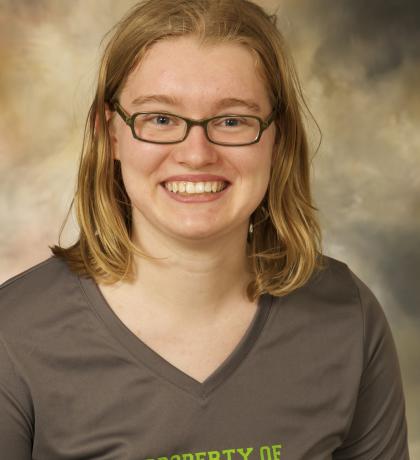 Ellen MacNearney, Montague, has been involved with Special Olympics for 9 years.During this short time Ellen has experienced tremendous success in sport. Ellen is a natural athlete, one who exemplifies the term multi-sport athlete.
Following an outstanding showing at the 2017 Special Olympics New Brunswick Summer Games, in which Ellen won 6 Gold Medals, out of 6 races, Ellen was named to Team PEI 2018. Ellen says she is looking forward to competing at the 2018 National Summer Games, and making lots of new friends along the way. 
To find out how your can support Ellen as she prepares for the 2018 National Summer Games please visit our Draft an Athlete page. 
More about Ellen:
Ellen recently competed at the 2017 Canada Games in Winnipeg. Ellen set out the goal of competing in a Final at the Canada Games, and achieved her goal in the 50 meter backstroke, placing 6th.
In addition to her successes in the pool, Ellen has also accomplished great things on skis. Ellen, still relatively new to the sport of Nordic Skiing at the 2011 Provincial Games, came out of no where to win 2 Gold and 1 Silver Medals, earning her a sport on Team PEI ahead of the 2012 Special Olympics National Winter Games in St. Albert. Ellen stole the spotlight in St. Albert winning 3 Gold Medals. Due to this great success, Ellen was selected to Team Canada and traveled to PyeongChang, Republic of Korea, to compete at the 2013 Special Olympics World Winter Games. On the world stage Ellen represented her country to the best of her abilities, and won 1 Gold and 1 Bronze medal. To cap off this incredible 2 year run, Ellen was named Special Olympics Canada's Female Athlete of the Year in 2013.