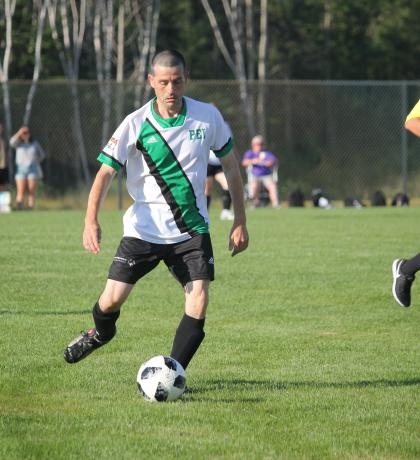 Back in 2002 Shawn Mitchell joined Special Olympics following encouragement from a friend. 17 years later and not only is Shawn still involved, he is still having a great time!
Shawn participates in a number of different sports, keeping busy most days of the week. Shawn participates in Soccer, Community Sport, CrossFit 782 performance program and Floor Hockey. 
Shawn recalls the first time he was able to represent PEI at a Special Olympics National Games. It was 2004, and the Winter Nationals were being hosted in Shawn's backyard - Charlottetown. Shawn's most vivid memory of the 2004 Games was White Juan, a hurricane strength nor-easter blizzard that descended on PEI during the week of the Games, dumping almost 75 centimeters of snow. Winning the Gold medal in front of a hometown crowd, of course, is another great memory for Shawn.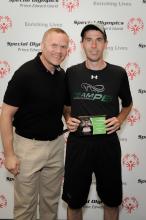 Shawn has had many opportunities to travel through his involvement in Special Olympics. Two highlights for Shawn are competing at the 2011 World Summer Games in Athens, Greece as a member of Team Canada East for Softball, as well as representing PEI at the 2019 Special Olympics Yukon Indoor Soccer Invitational in Whitehorse. 
For the past 21 years Shawn has worked for Sobeys, either pushing carts or in the produce department. Shawn has lots of good friends through his workplace, and his co-workers and managers are very supportive of his involvement with Special Olympics. In fact, his coworkers are no strangers to the Special Olympics movement. They have formed Sobeys teams to take on Shawn's Floor Hockey team a number of times over the years. Additionally, Sobeys is supportive of the competitive opportunities available to Shawn through Special Olympics, and have been a longtime support of the Draft an Athlete fundraising campaign. 
Learn more about Special Olympics PEI
Through Special Olympics hundreds of children, youth and adults with an intellectual disability have found acceptance, made lasting friendships and built confidence. In sport. And in life.
Now we're looking for more lives to change. Register Now.