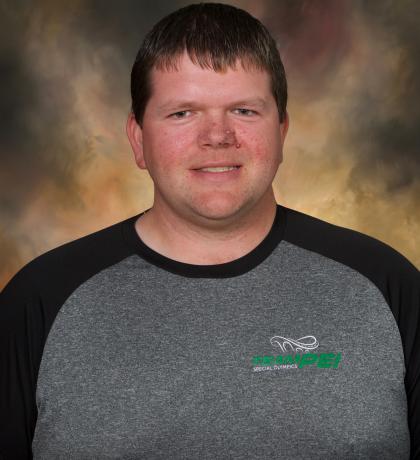 Jerred Affleck, Charlottetown, has been a Special Olympics PEI athlete for over 20 years. Jerred has always been a multi-sport athlete, participating in softball, floor hockey, bowling, community sport and more. Currently, Jerred is a member of Team PEI's softball team, and is training for the 2018 National Summer Games in Antigonish, Nova Scotia.
Jerred is no stranger to competition, having represented both PEI and Canada in the past. Jerred has attended 8 National Games and 1 World Games. Jerred represented Team PEI in the sport of Floor Hockey at the 200, 2004, 2008, 20012 and 2016 Winter Games. At Summer Games, Jerred has represented Team PEI in the sport of Softball in 2006, 2010 and 2014. Further to this, Jerred was a member of Team Canada 2013, and competed at the 2013 World Summer Games in Athens, Greece. The opportunity to represent Canada is Jerred's favourite Special Olympics memory.
Having attended some many National Games, Jerred is looking forward to seeing old friends, and make some new friends too along the way.