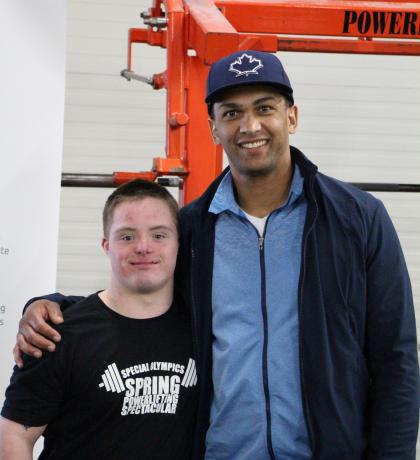 West Prince Powerlifting athlete, Hunter Ellis, is described by his mother, Priscilla, as a typical teenager. As is the case with most 17 year old High School students, Hunter loves video games, his 4-wheeler, swimming in the summer, and powerlifting.  Hunter's foremost interest, however, is wresting. Roman Reigns is Hunter's favourite wrestler, and serves as his inspiration to one day become a professional wrestler.
Hunter began Powerlifting last year, training at Iron Haven Gym in Alberton. He enjoys lifting, and is descripted by his mother as being "built for it". Hunter trains with coach Nathan Douglas; the two share a great relationship, and Hunter looks up to Nathan.  Living in a rural area, Powerlifting was a great sport option for Hunter. Combined with this, both of Hunter's parents are involved in weightlifting, and are active members at Iron Haven.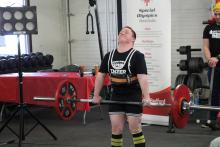 Hunter attended his first Special Olympics Powerlifting Competition in Renfrew, Nova Scotia, the Special Olympics Powerlifting Spectacular, in the spring of 2018, at the age of 16. Hunter won 1st overall in the Bench Press event with a lift of 204 lbs. Since then he has also competed at Provincials in June, Eastern Regionals in the fall, and most recently the Kings County Open.  Despite much success in the sport, Hunter's goal is to take home an elusive Powerlifting Trophy, given to the overall best at competitions.
Learn more about Special Olympics PEI
Through Special Olympics hundreds of children, youth and adults with an intellectual disability have found acceptance, made lasting friendships and built confidence. In sport. And in life.
Now we're looking for more lives to change. Register Now.