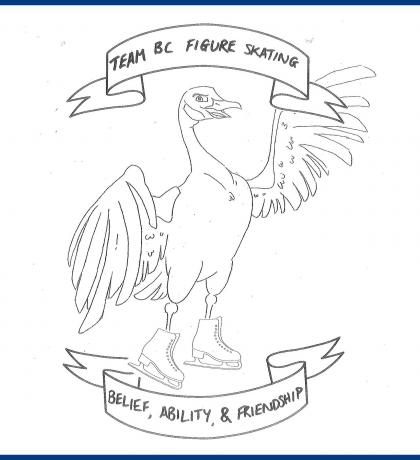 The Special Olympics Team BC 2020 Training Squad has nine fabulous figure skaters from SOBC – Kelowna, Nanaimo, Surrey, and Vancouver, supported by three stellar coaches from Vancouver and Surrey. This team has many veterans, including SOBC – Surrey's Marc Theriault who has competed in nine National Games as well as eight World Games for figure skating, soccer, and softball. There are also three terrific athletes making their National Games debuts!
These dedicated athletes have been very committed to their training, and they are sure to show in Thunder Bay how hard they have been working and how proud they are to represent B.C.
"I'm excited to see our first-time athletes experience their first nationals, and see our more experienced athletes show what they have learned from all their years of competition," Head Coach Jessica Chapelski says.
Our Team BC 2020 Training Squad figure skaters describe themselves as passionate, dedicated, sportsmanlike, chill, busy, and human!
They decided that "The Canada Goose is our spirit animal – representing strength, grace, and determination. Also they are loud and we intend to be loud, cheering for each other and fellow athletes!"
Team motto
Belief, Ability, and Friendship
Team goals
To make new friends and respect all athletes from across the country. We will be the friendliest team!
We are committed to skating to the best of our abilities. We all believe in our own abilities.
Team member profiles