Special Olympics Team BC 2020 Figure Skating Coach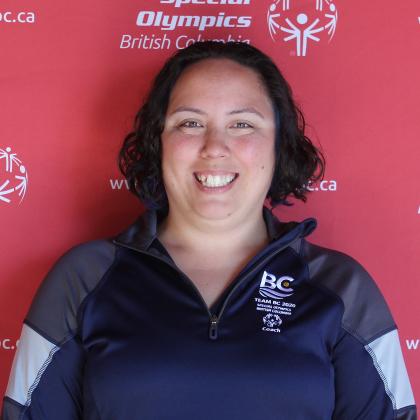 When and how did you get involved with Special Olympics?
In 2005 looking for volunteer experiences for school; returned in 2014 to coach figure skating and softball.
Will this be your first Special Olympics Canada Games? If not, which other National Games were you part of and in what role(s)?
I was lucky enough to take the Team BC softball team to Antigonish Nova Scotia in 2018.
What does it mean to you to be part of Special Olympics Team BC 2020?
This is an amazing opportunity to help our athletes excel and achieve new goals. It's an honour to be able to support their journey.
What is/are your goal(s) for these National Games?
To help our athletes pursue their goals and push them to be their best!
What is your favourite Special Olympics experience to date?
Experiencing the true sportsmanship that is felt at all Games. You see it in the food lines, the down time, the ceremonies, and of course in competition!
What does competing at National Games mean to your athletes? (or, if this is your first National Games, competition in general)
It's a chance for them to show how hard they have worked and how proud they are to represent B.C.
What would you say about Special Olympics to encourage someone to get involved?
Volunteering with Special Olympics will enrich not only the lives of the athletes but will fill your heart and life in so many ways!