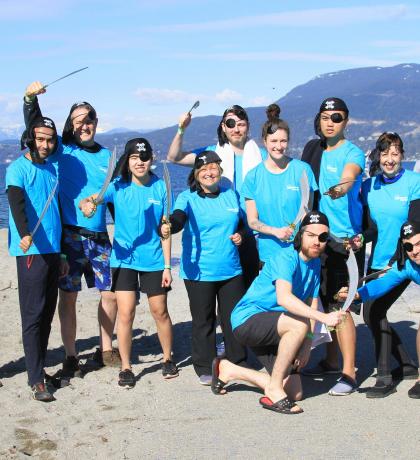 Westminster Savings Credit Union's generous support has made a big splash for Special Olympics BC! 
A valued provincial partner since 2017, Westminster Savings helps power SOBC's impactful health programs, has played an important role in developing the Vancouver Polar Plunge, and consistently steps up to help provide Special Olympics BC athletes with life-changing opportunities. 
"At Westminster Savings, we know that active living provides numerous health benefits that enrich the lives and wellbeing of individuals and our communities," Westminster Savings President and CEO Gavin Toy said in 2017. 
Individuals with intellectual disabilities are likely to have lower life expectancies, live more sedentary lifestyles, and are hospitalized more frequently than the general population. Through their outstanding support of Special Olympics BC's health programs, Westminster Savings is helping create a world where people with intellectual disabilities have the same opportunities and access to health care as people without intellectual disabilities. 
These health programs make a big difference to athletes like SOBC – North Shore's Kristina Tammark. When she started with Special Olympics, Tammark couldn't walk up eight steps without losing her breath. Since then, she has lost 89 pounds and taken up multiple sports – including long-distance running. An inspiring track and field athlete, Tammark was won medals at Provincial and National Games. 
As the Presenting Sponsor of the Vancouver Polar Plunge, Westminster Savings has helped build the event into a successful fundraiser that is an absolute blast for everyone involved. This year, the frigid and fun event raised more than $100,000 for SOBC. 
"I love to see all the community here supporting what we believe to be a very worthy cause. Special Olympics is a great way to help everyone have a chance of competing and building self-confidence and to be part of a community – I think it's very inclusive," Chris Melonie, Westminster Savings VP Information Technology, said at the 2019 Vancouver Polar Plunge.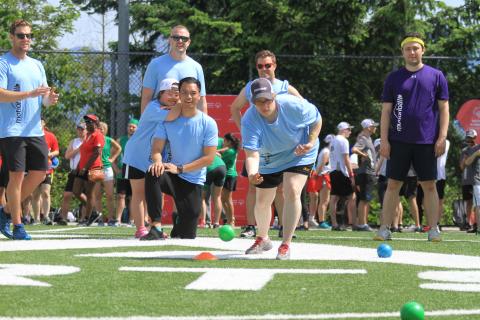 Westminster Savings staff members show their support for SOBC athletes by bravely taking the Plunge at Kitsilano Beach. The Westminster Savings crew always adds to the event's fun atmosphere with their amazing enthusiasm and creative costumes. 
Throughout the year, Westminster Savings finds opportunities to support SOBC. This includes having members participate in the Newmont Goldcorp Invitational Golf Tournament, donating items to the New Car Dealers / Special Olympics BC Auction, sending teams to the motionball Marathon of Sport Vancouver, and drafting Team BC athletes for Special Olympics Canada Games. 
We are very grateful to Westminster Savings for all they do to support Special Olympics BC athletes! 
Check out the Westminster Savings Community Partner Profiles featuring SOBC – Burnaby athlete Artisia Wong and SOBC – Langley coach Rob Martel.