Dealers make a difference for Special Olympics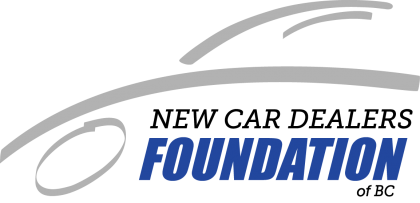 Since 1984, the New Car Dealers Association of BC has been committed to supporting Special Olympics BC through the New Car Dealers Foundation of BC. These dedicated supporters contribute to the empowerment, health, and skill development of our athletes through several important initiatives.
The 2018 New Car Dealers Foundation / Special Olympics BC Auction raised $182,000, bringing the three-decade total to more than $4.9 million in support of SOBC and the work of the New Car Dealers Foundation. The New Car Dealers' dedication to raising funds and awareness for Special Olympics is deeply appreciated.
The annual New Car Dealers Foundation / Special Olympics BC Auction has become a multi-day event that includes hundreds of incredible items and bids coming in from all over the province. The long list of prizes offered at this private online auction includes everything from new cars, computers, and bicycles to travel items, home and sporting goods, and advertising pages.
To get involved with the auction contact Christina Hadley, SOBC VP of Fund Development and Communications, by phone at 604-737-3073 or by email.
To donate to the 2019 auction, please click here.
Read about some of the inspiring new car dealers who support SOBC: