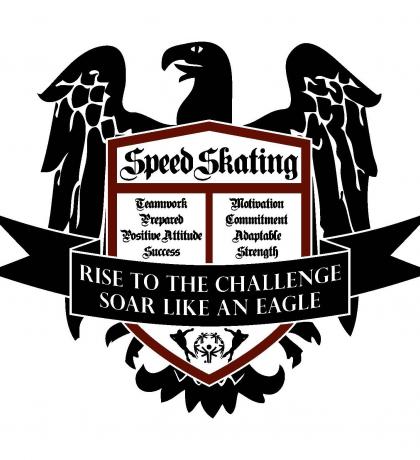 We will spend the eight weeks leading into the 2020 Special Olympics Canada Winter Games introducing the inspiring members of the Special Olympics Team BC 2020 Training Squad, one sport per week!
Team BC 2020 has 13 stellar speed skaters from Special Olympics BC – Abbotsford, Coquitlam, Langley, Nelson, Richmond, Surrey, and Victoria, supported by five fabulous coaches from SOBC – Abbotsford, Coquitlam, Nelson, and Victoria.
There are several fantastic families within this team, as four of the five coaches are parents of five team athletes, and they are all working hard to make a family feeling within the speed skating team as a whole. They have been putting in outstanding efforts in their dryland training as well as on the ice.  
The team includes a number of National Games rookies who are proud and excited, and several veterans including Coquitlam's Rene Girard gearing up for his NINTH National Games (!) and Abbotsford's Paige Norton and Chris Hamilton who will be competing in their fifth and sixth National Games, respectively.
Our Team BC 2020 Training Squad speed skaters describe themselves as humorous, enthusiastic, awesome, fearless, hardworking, happy, active, and friendly!
Team motto
Rise to the challenge - soar like an eagle!
Team goals
Be ambassadors for Team BC and our sport.
To come to these Games prepared and to give it our best.
Team member profiles