Special Olympics Team BC 2020: Speed Skating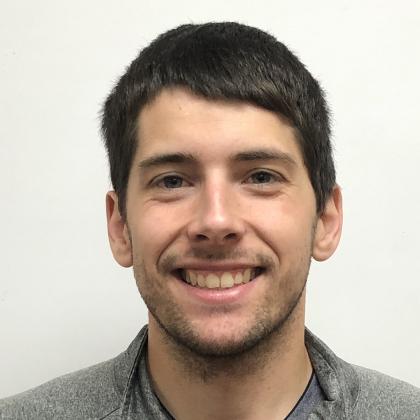 Special Olympics BC Local:
Langley
Hometown:
Langley
When and how did you get involved with Special Olympics?
I got involved in 2005 through a high school teacher.
Will these be your first Special Olympics Canada Games? If not, which other National Games did you compete in, and in what sports?
I was at the 2010 National Summer Games for track and field, the 2012 National Winter Games for speed skating, the 2014 National Summer Games for basketball, the 2016 National Winter Games for speed skating, and the 2018 National Summer Games for basketball.
What were your results in the 2019 Special Olympics BC Winter Games? How did you feel about your performance?
One gold and two silver medals. I was happy about my performance.
What does it mean to you to be part of Special Olympics Team BC 2020?
It is a honour to be a part of Team BC 2020 and compete against athletes from across the province.
What is your goal for these National Games?
To achieve a personal best in my competition.
What does competing at National Games mean to you?
It means a lot to me to compete at the National Games and have a chance to qualify for World Games.
What do you like most about the sport you will compete in at National Games?
I like how fast it is and how everything can change in a second.
What is your favourite Special Olympics experience to date?
Winning a silver medal in Austria at the 2017 World Games with my family watching me.
What would you tell someone about Special Olympics to encourage them to get involved?
I would tell them it is a great place to meet friends and a place where there is a lot of encouragement and you feel accepted.
What other Special Olympics sports do you participate in?
Golf.
Please tell us a little bit more about yourself! What else would you like people to know about you?
I got married in 2018 to my longtime girlfriend Crystal. I also really enjoy traveling the world.
What is one word you would use to describe yourself? :)
Hardworking.