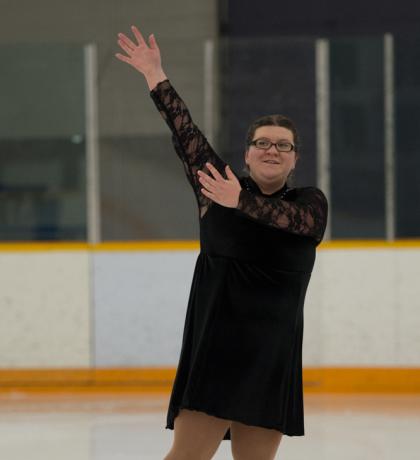 When the 2019 Canada Winter Games hits Red Deer this winter, four Special Olympics BC figure skaters will take the ice to show the nation all that they can do! Jeff Leung and Eric Pahima of SOBC – Vancouver, Kari Trott of SOBC – Port Alberni, and Jennifer Utendale of SOBC – Surrey will lace up to compete in the Canada Games in Alberta, supported by Head Coach Jessica Chapelski of SOBC – Vancouver.
The four SOBC skaters will be members of Team BC alongside our province's top young athletes from generic sport. The SOBC athletes and Chapelski will go right from the 2019 Special Olympics BC Winter Games in Greater Vernon to the Canada Games. Please join us in cheering them on all the way through their Canada Games journey!
From February 15 until March 3, the 2019 Canada Winter Games will involve up to 3,600 athletes, managers, and coaches in 19 sports, as well as more than 20,000 visitors. The Canada Games is the largest and most prestigious multi-sport competition for young Canadian athletes.
"At the Canada Games, Special Olympics athletes have the chance to show their abilities and dedication to sport right alongside the rest of our country's top young athletes. It's exciting and inspiring to see SOBC athletes shine on this big stage," says Jean Tetarenko, SOBC Competition & Youth Coordinator. "Kari, Jeff, Jennifer, and Eric will do everyone proud, and we look forward to cheering them on!"
Read more about the success of SOBC athletes at the 2017 Canada Summer Games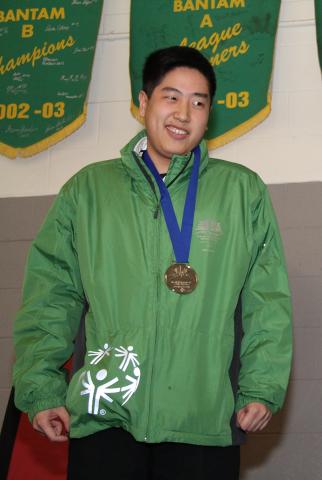 The Canada Games are staged every two years, alternating between winter and summer sports, and they offer valuable external competition opportunities for SOBC athletes and coaches. Special Olympics athletes from across the country compete in Special Olympics sport divisions and give their all as members of provincial and territorial teams alongside generic athletes, sharing great team spirit all together.
The 2019 Canada Games will be the largest event ever hosted in Red Deer and central Alberta and one of the largest events to be hosted in Alberta in over three decades, since the 1988 Calgary Olympics.
Figure skating is one of the original Canada Games sports, having been part of the inaugural 1967 Canada Winter Games in Quebec City. The Gary W. Harris Canada Games Centre hosts figure skating in week two (February 25 to March 3).
The Canada Games have been a stepping stone for some of our country's top athletes on their path to greatness, including the likes of Sidney Crosby, Catriona Le May Doan, Steve Nash, and Hayley Wickenheiser. Trott, Leung, Pahima, and Utendale join the list of Canada Games alumni and will show their amazing abilities.