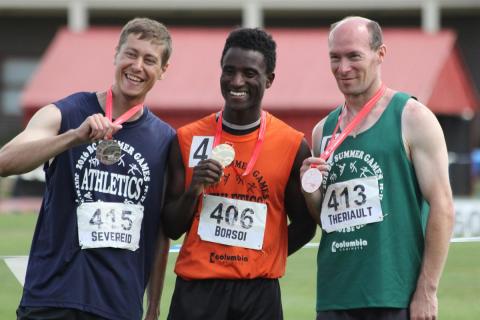 Special Olympics BC – Surrey is a growing Local with 397 athletes who participate in 18 fall and spring sports. This Local is always looking for more athletes in the community to join their programs!
SOBC – Surrey is supported by 207 wonderful volunteers who ensure high-quality sport programs, and is seeking enthusiastic volunteers who would like to be involved in the community, have fun, and make friends! If you are interested in volunteering, please contact Geoff Uttley; if you would like to participate as an athlete, please contact Sheila Snell to register. 
To donate directly to SOBC – Surrey click on the button below.