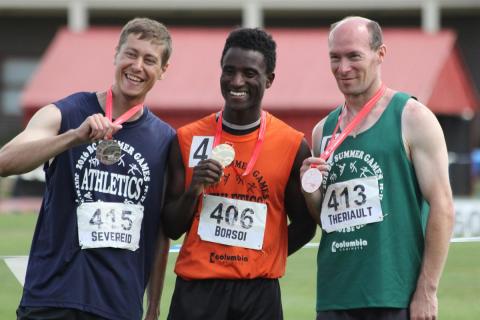 Special Olympics BC – Surrey is always welcoming athletes and volunteers to get involved in our joyful community!
Please click the button below to learn about the strong safety protocols in our programs, and complete your registration forms.
Once you've completed your registration forms, please submit to registersobcsurrey@gmail.com.
Volunteers can search available opportunities in our community using this form!
Please note that our community might not currently offer all of the sports listed on the registration form. After you submit your form, Special Olympics will contact you to confirm your registration and local details. Thank you for joining our joyful community!
About SOBC – Surrey 
Special Olympics BC – Surrey is a growing Local with over 300 athletes who participate in 18 fall and spring sports. This Local is always looking for more athletes in the community to join their programs!
SOBC – Surrey is supported by 207 wonderful volunteers who ensure high-quality sport programs, and is seeking enthusiastic volunteers who would like to be involved in the community, have fun, and make friends! If you are interested in volunteering, please contact Geoff Uttley; if you would like to participate as an athlete, please contact Sheila Snell to register. 
 Support SOBC – Surrey
To donate directly to SOBC – Surrey, please click on the button below.