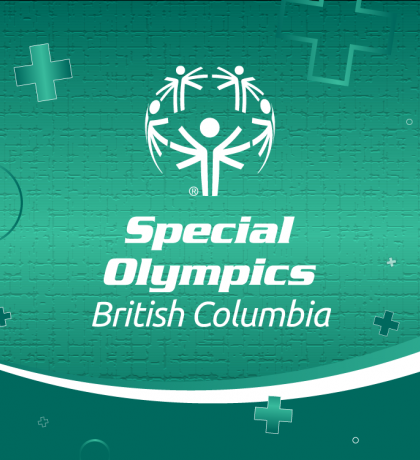 People with intellectual disabilities experience worse health care and access to services than others in their communities. Globally, millions of people with intellectual disabilities lack access to quality health care and experience dramatically higher rates of preventable disease, chronic pain and suffering, and premature death in every country around the world.
Special Olympics BC continues to provide athletes with the tools and opportunities to lead a healthy and active life, both in sport and beyond.
In early 2021, Special Olympics BC hosted 12 educational and interactive virtual health sessions for more than 200 athletes across B.C.! Topics included healthy and consenting relationships, personal and sexual health, as well as mental wellness. Presentations were followed by an interactive discussion session, where athletes asked questions freely.
Leading these sessions was Kimberly Rutledge, a mental wellness advocate, scientist, Special Olympics BC volunteer, and sister and BFF of SOBC – Kelowna athlete Kassidy.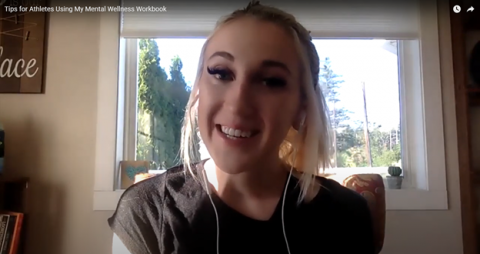 Rutledge says, "From the beginning, athletes had so many questions and have been so eager to learn. I feel like it just shows how necessary these conversations are. I have noticed that the athletes are becoming more confident. They're so proud to share their knowledge and what they've learned with one another!"
Rutledge teamed up with Special Olympics BC to create an important tool for athletes called My Mental Wellness Workbook. This workbook includes activities to help individuals learn about their emotions and develop coping strategies. You can make your way through the booklet with Rutledge in her guided videos here.
Special Olympics BC – Richmond athlete and Health Messenger Vincent Li says, "I learned a lot about myself, and how to deal with stress. I'm looking forward to using these lessons when we return to our sports."
Li is a passionate advocate for health, often motivating others to get moving and stay active. Accept his challenge and watch his training tip here.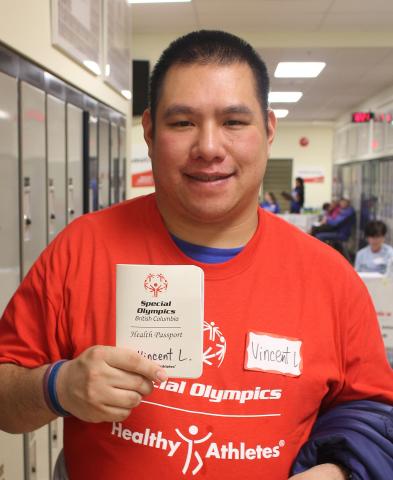 SOBC Healthy Athletes continues to partner with health care professionals, hosting two spring Healthy Hearing sessions and a Health Promotion session as part of the Provincial Challenge Games. These sessions welcomed more than 225 athletes with interactive educational tools and discussions, while also providing an opportunity for athletes to connect with their peers.
Here in B.C., Special Olympics BC's health work is made possible by the ongoing support of our provincial partners and fundraising events, including the leading role of the Government of British Columbia and Government of Canada, and the generous support of provincial partners Prospera Credit Union and Methanex.
To hear about the latest SOBC health initiatives, be sure to follow us on social media and visit the Upcoming Health Opportunities page.