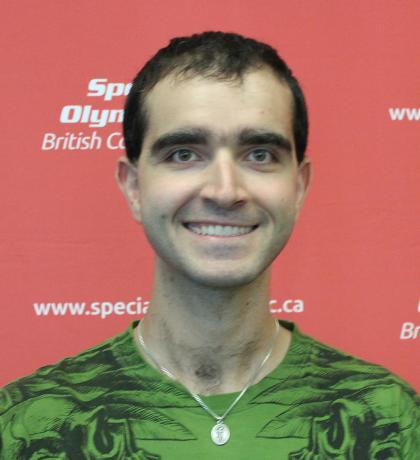 Special Olympics North America is now offering Virtual Health Messenger Training to help athletes advocate healthy living in their communities and regions. Special Olympics BC is thrilled and grateful that Matthew Hender of SOBC – Quesnel and Tony Wilkinson of SOBC – Kelowna successfully completed the four-week virtual SONA pilot program this spring!
Hender and Wilkinson were two of only three Canadian athletes selected to participate in the pilot program. They completed two courses a week for four weeks through an online platform. They covered overall health, fitness, nutrition, hydration, communication, and advocacy, and they developed their ideas for a practicum project they will execute after the course to help their peers and communities.
We're delighted to share that five more Special Olympics BC athletes have been selected to participate in the next two rounds of SONA Virtual Health Messenger training! These awesome athletes applied and were chosen to participate in the virtual sessions this summer.
July 13 to August 5 cohort: Katie Little of SOBC – Burnaby and Jake Miller of SOBC – Trail 
August 10 to September 2 cohort: Matthew Basso and Victoria Trerice of SOBC – Campbell River, and Ben Stein of SOBC – Kimberley/Cranbrook 
Hender and Wilkinson made B.C. proud with their participation in the pilot program, and they have exciting ideas for sharing their health knowledge within our province.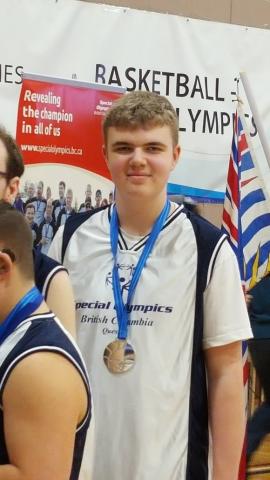 "It was a really fun experience," Hender said of the SONA training. Among the key things he learned was a new understanding of the value of eating healthy and drinking water, and highlights to help. For his practicum, Hender plans to create flash cards with healthy recipes, nutrition tips, and exercises, and he aims to share them with many fellow athletes.
Hender's current advice to fellow athletes is: "Just remember you can always make time for practicing, especially right now – and always remember how good it feels to get a good workout in, that will brighten up your day!"
Watch Hender on Facebook Live commenting on his experience 
Wilkinson wants to take on a project of producing his own series of video tips for all athletes, with the help of our friends at motionball Kelowna.
Wilkinson's words of encouragement: "I want to encourage all the athletes to stay active and eat healthy so they can enjoy their best lives. I want everyone to do their best every day and in competition."
Watch Wilkinson on Facebook Live commenting on his experience
Please click here to read more about Special Olympics BC Athlete Leadership opportunities
Please click here for athlete health and at-home training resources