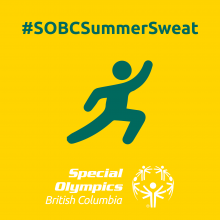 SOBC Summer Sweat Challenge 2020
Special Olympics BC wants to help everyone stay active, healthy, moving – and having fun! Try out our weekly wellness calendars! Open the calendar and click each day's image to find your activity for the day. Stay tuned to SOBC's social media accounts for future challenges!
#SOBCSummerSweat
#SOBCJumpIntoJune
Daily Routine Template
New April 27: Use this template to fill out your daily tasks and goals, and make a plan for your day!
Videos 
Tune in to our Facebook Page to be part of each week's challenge launch on Facebook Live! Please share your comments and questions, we love hearing from you! We'll be live this summer on the following Mondays at noon PT: July 13 and 27, August 10 and 24.
Watch the past launch videos:
#SOBCMayinMotion
#SOBCActiveApril
#SOBCMoveItMarch
Info on COVID-19 and staying healthy at home
Special Olympics Fit 5
Athletes want to perform their best at every competition. You can do this by being fit. Special Olympics International's Fit 5 program is a plan for physical activity, nutrition, and hydration. It can improve your health and fitness to make you the best athlete you can be. The fitness cards and videos offer exercises to challenge all abilities. These exercises can be done at practice, at the gym, or even at home! 
Special Olympics School of Strength
Special Olympics athletes and WWE Superstar Becky Lynch teamed up to launch an awesome series of at-home training videos! Work out with these videos five times a week to help you stay fit and reach your athletic goals. Please click here to join the School of Strength
Health Care Appointment Support
To help with communication and followup for visits with health care providers, Special Olympics BC has created this booklet that athletes can print and take to appointments to help them talk about issues and keep track of what needs to happen next.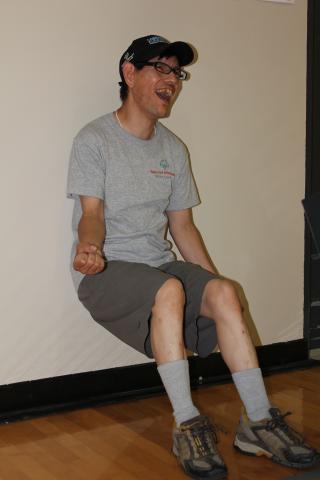 SOBC Physical Training Tools
Special Olympics Mental Training Tools
SOBC Nutrition & Wellness Tools
SOBC Healthy Athletes Program Tools
External Tools