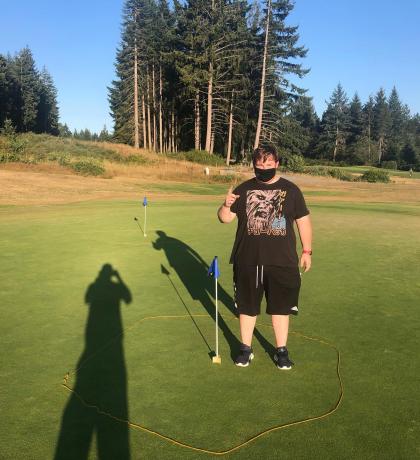 Sincere thanks to all the communities that are offering opportunities this summer and following Return to Sport protocols, and many thanks to all Locals who are working on their plans for fall! 
Throughout the rest of August, Special Olympics BC programs, events, and fundraisers need to continue to follow the current SOBC Return to Sport safety requirements. Locals that are planning any in-person summer programs or events must please use the Return to Sport Program Application form to submit the proposal to their Community Development Coordinator. 
SOBC is finalizing the new communicable disease prevention plan to have in place for the fall Return to Sport programs. This approach will focus on handwashing and personal hygiene practices, appropriate ventilation, and staying home when sick.
The next transition in B.C.'s Restart is expected on or after September 7. Based on the current projections, we anticipate that the provincial health situation at that time will allow us to open up to near-normal program participation numbers and protocols starting in fall. 
We are recommending that all Locals plan to book facilities and host registration with the anticipation that we will move forward with larger programs in September. If everything continues as expected, we hope to make that official and bring the communicable disease prevention plan into effect by September 9. Until that announcement comes out, the current Return to Sport safety protocols remain in effect. 
We must still caution that at any time the Provincial Government can change restrictions if required by the health circumstances, as we have all experienced throughout the pandemic. If that happens, we will need to change course accordingly, and we are grateful we can count on all SOBC community members to continue putting safety first.
Registration information will come out in early August, as we are awaiting the national registration forms and guidance. 
We are following the health conditions in the central Okanagan and have communicated with affected Locals. 
We're grateful to all SOBC community programs for their ongoing efforts to offer a safe and welcoming environment for everyone to enjoy Special Olympics programs and events, for all those who want to return. We appreciate everyone's patience with and support of each other and all the different comfort levels people are at.