Special Olympics BC's slow, phased plan to return to sport as safely as possible
We are continually updating this website page as the situation evolves and resources are created.
Last update: September 16, 2020 (updated RTS Plan)
Our current sport levels
Athletics, bocce, outdoor Club Fit, and golf are now in Level 1. All Locals around the province can now offer these four programs, once they receive approval from the SOBC provincial office.
Bowling (5- and 10-pin), curling, figure skating, powerlifting, rhythmic gymnastics, speed skating, swimming, Active Start, and FUNdamentals are in the Pilot Program phase. Interested Locals can apply to the SOBC provincial office to host a pilot for these sports. 
No other sport programs are operating at this time.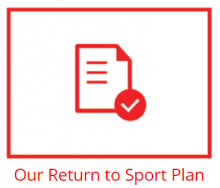 SOBC Return to Sport Plan
The full plan (September 16, 2020 - adjusted Participation Agreement wording with current registration dates)
How do i return to sport?
Coach and volunteer webinars
SOBC is running required Return to Sport training webinars for all coaches in the sports that are reopening. More webinars will be added as the need arises. Upcoming webinar dates:
 The registration deadline for each is 9 a.m. on the day of the webinar.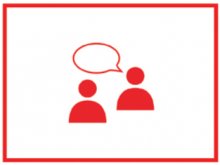 Timeline
May to June 2020
SOBC developed our required Return to Sport Plan, safety standards, and education for participants. 
We had to make sure those pieces would all follow the Provincial Health Officer's requirements and recommendations, as well as the provincially mandated standards for sports and recreation.
End of June 2020
SOBC Board of Directors approved the Return to Sport Plan. That meant they approved the reopening of athletics, bocce, golf, and Club Fit in pilot programs, as well as the reopening of face-to-face Local Committee meetings and fundraising under new health standards.
July 2020
Athletics, bocce, outdoor Club Fit, and golf Pilot Programs ran with multiple practices a week, to test the new operational requirements and make sure the right safety measures are in place. Pilot Programs that ran in July 2020: Athletics - Burnaby, Quesnel, Surrey; Bocce - Kelowna, Vancouver; Club Fit - Burns Lake, Langley, Oceanside, Prince George; Golf - Chilliwack, Comox Valley, Kimberley/Cranbrook.
Working on development of sport-specific safety requirements for each additional sport.
August and fall 2020
Due to the success of the pilot programs, additional Locals can consider running athletics, bocce, golf, and Club Fit – Locals will restart what they can, based on interest from athletes and coaches as well as what facilities are available.
SOBC will deliver education for Locals and coaches about the new safety standards and available support.
SOBC continues work on development of sport-specific safety requirements for each additional sport.
Moving forward
Additional sports will be added when the sport-specific plans and education are available, when facilities are available, AND when provincial health conditions allow.
announcements to date
The next pieces we're working on right now
Sport-specific safety requirements for all sports
Return to Youth Programs Plan
Return to Healthy Athletes Events Plan 
Guidance for individual medical conditions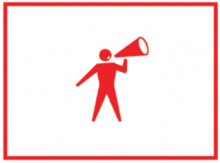 Contact
This email address is monitored by SOBC Vice President, Sport Lois McNary, SOBC Sport Manager Helen Cheung, and SOBC Program Manager Michelle Cruickshank to provide timely responses.