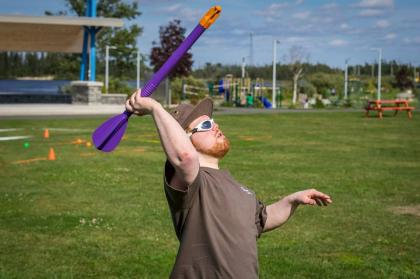 Whether aiming for a personal best or looking to be the best, being a Special Olympics athlete is about enjoying sport and choosing to challenge yourself.
In order to create an environment that is beneficial for everyone involved, on both a competitive and personal level, Special Olympics has taken great care in developing our rules and our process for placing each athlete in the appropriate group for competition (a process called divisioning).  This way, every athlete is able to participate and benefit from being active.  For more information please visit our Divisioning page.
Special Olympics Canada athletes participate in the following official sports.  Rulebooks for each sport can be found by clicking on each individual sport.
Special Olympics Newfoundland and Labrador currently do not offer all listed official sports.  If you would like to start one of the official listed sports in your area please contact our Program Director.
Summer Sports
Winter Sports
ADDITIONAL SPORT Programs: