Special Olympics World Games Recap
The 89 athletes of Special Olympics Team Canada came home with a total of 96 medals at the Special...
Olympic Gold Medalist Stephanie Labbé named as Honorary Coach to Special Olympics Team Canada 2023
Former Canadian national team goalkeeper Stephanie Labbé (and newly named general manager of women's...
Follow us on Social Media
To follow the team's journey to Berlin, be sure to follow Special Olympics Canada on social media. 
...
In the Spotlight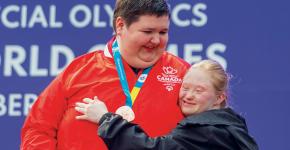 When Patricia first stepped arrived at Training Camp, she was admittedly timid. The unfamiliar environment and the thought of competing at the Special Olympics World Games in Berlin were daunting prospects. Little did she know that this journey would be the catalyst for an incredible transformation.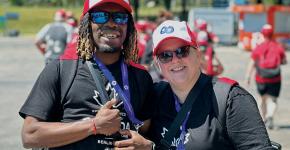 A track star from Special Olympics Nova Scotia, Christian Gerro brought home a gold medal in standing long jump and a bronze in the 4 x 100m team relay from the Special Olympics World Games Berlin.