An easy way to make a difference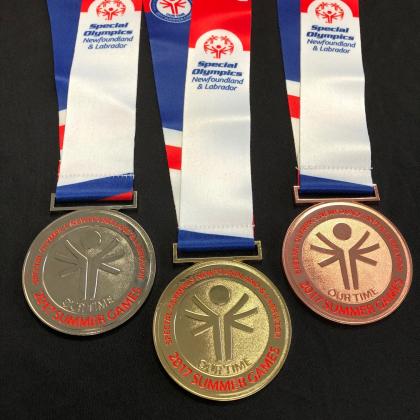 Your contribution, no matter the size, will aid us in ensuring that Newfoundlanders & Labradorians with an intellectual disability who participate in our programs are able to continue to do so.
Special Olympics Newfoundland & Labrador is a volunteer-driven organization and we depend on support from our partners and donors to provide programs, competitions, and resources. You can be certain that your donation will be put to use to directly benefit those who we work hard to support.
Donations at the Provincial Level
Special Olympics NL accepts donations on behalf of individuals or organizations. You can make a one-time gift or choose to continue giving on a monthly basis. If you would like to make a donation in someone's memory please let us know and we'll send out an acknowledgment to the family.
Please visit our Online Donation page to make your gift.
Donation to a Club
You can direct your gift to a local club by indicating the club on the online donation page or by calling 709 738 1923 to make a payment over the phone. Alternatively, you can send in money orders or cheques to:
Special Olympics NL
40 Aberdeen Ave., Suite 005
St. John's, NL
A1A 5T3