Experience the Joy of Sport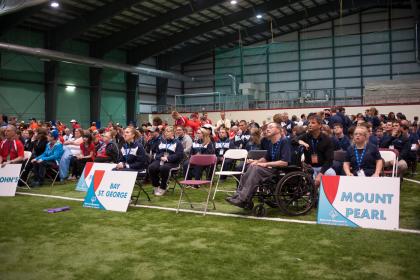 Special Olympics Newfoundland & Labrador Provincial Games occurs every two years alternating between summer and winter competitions.  In addition to the fun, exciting and competitive experience these Games are; they also serve as the qualifying competition for National Games and an opportunity to be part of Team NL.
Upcoming Provincial Games
2017 Special Olympics Newfoundland & Labrador Summer Games - metro area
July 13 - 16, 2017
Well over 600 participants will be coming to the Metro Region for the Summer Games.  During a Games year multi-sport athletes must choose one sport to compete in.  The 2017 Provincial Summer Games will offer:
Soccer will not be offered at our Provincial Games; instead soccer athletes will be travelling to one of the other Atlantic Provinces to compete.
2019 Special Olympics Newfoundland & Labrador Winter Games (TBD)