Grand Falls-Windsor 2023
Special Olympics NL winter games Grand falls-Windsor & GANDER 2023 "RISE AGAIN"
Thursday, March 9 - Sunday, March 12
ABOUT THE GAMES LOGO & THEME
Our Winter Games logo and theme were created by Special Olympics Athletes and we couldn't be more proud! In 2022 a call out to all Special Olympics athletes went out asking them for logo and theme idea submissions in the form of words, drawings, and paintings, the possibilities were endless. All submissions were compiled and we reached out to athletes again to help vote on what the final product may be.
THEME:
Submitted by CBS Brightstar's Athlete Leader, Leah McDonald "Rise Again"
"I thought "rise again" or maybe "we rise again" would be a good theme because this is the first provincial games since the covid shutdown. we have been without our sports for a long time, but are excited and ready to bounce back, rise to the occasion and compete." 
In total, we received 11 theme submission ideas, from 8 Special Olympics athletes.
LOGO:
Submissions chosen were created by CBS Brightstar's Athlete Leader, Leah McDonald, and Mt. Pearl Athlete Leader, Megan Martin
Leah submitted artwork suggesting the logo could be a phoenix, pairing it with the theme she suggested "Rise Again".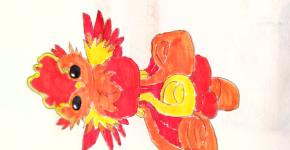 "As a phoenix rises from the ashes, just like how we are rising up from the challenging pandemic."
Megan submitted artwork titled "The Overcomers".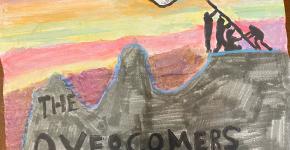 "I drew a mountain-themed logo where the people pictured are mounting a flag after climbing a difficult terrain, representing overcoming challenges."
In total, we received 5 logo idea submissions from 5 Special Olympics athletes.
We worked with a graphic designer who combined the logo submission ideas from both Leah and Megan along with the theme and we are thrilled to share the results of our Special Olympics NL Winter Games, Grand Falls-Windsor 2023 Logo & Theme.
"RISE AGAIN"
GAMES VOLUNTEER SIGN UP
We are seeking volunteers to help with all aspects of this multi-sport competition which will see over 400 athletes, coaches, and mission staff take part in 5-Pin Bowling, Curling, Cross-Country Skiing, Floor Hockey, and Snowshoeing. We need volunteers to help with Transportation, Food Services, Award Ceremonies, Opening Ceremonies, Athlete Victory Dance, Health Athletes®, Medical, Accommodations, Sport Officials, and so much more! If you are interested in getting involved, please complete the short application form below. (click volunteer sign-up image)
Sport VENUES
5-Pin Bowling - Exploits Lanes
Curling - Gander Curling Club
Cross Country Skiing (Nordic) - Exploits Nordic Ski Club
Floor Hockey - Exploits Valley Intermediate
Snowshoeing - Centennial Field Complex
Figure Skating and Short Track Speed Skating will take place at alternate locations and dates. 
Schedules
ADDITIONAL VENUES
Opening Ceremonies - Joe Byrne Memorial Stadium
Special Olympics Healthy Athletes® and Award Ceremonies - Gordon Pinsent Centre for the Arts
Award Ceremonies - The Classic Theatre
Athlete Victory Dance - Exploits Valley Intermediate
team delegation INFOrmation
General Registration NOW CLOSED
Sport Specific Registration (indoor sports) Due Thursday, Jan 19, 2023
Sport Specific Registration (outdoor sports) Due Thursday, February 13, 2023
Team Delegation Staff Members: Click the image below to access Sport Technical Packages, Schedules, Important Dates, and more.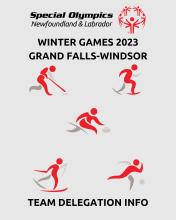 family and friends
Accommodation list for the Grand Falls-Windsor and Gander Area HERE